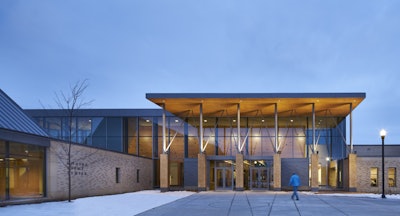 Chaska Curling and Event Center | Chaska, Minn.
"Elegant" was a word used by more than one judge to describe the Chaska Curling and Event Center, and multiple judges praised the design for its recognition of the site's clay-mining history. Simple, vernacular forms on the building's exterior give way to an abundance of wood detailing once inside.
Designers succeeded in taking a facility whose primary focal point is ice and making it "warm and welcoming," as one panelist put it, not only for curling competition but other gatherings, as well.
View the full photo gallery>>>
---
Judges' Comments:
"The designer's use of Douglas fir for both ceilings and wall paneling has created a very warm and comfortable interior in all of the public spaces."— Philip Laird
"An elegant solution that lets the building function make the statement." — David Body
"The reference to local vernacular architecture and uplifting this heritage sport of curling is commendable. Exceptional work."— Jeff Penner
---
Architect of Record:
292 Design Group | Minneapolis, Minn.
Cost: $12 million
Square Footage: 42,475
Funded By: Government funds
Major Facility Components: Six-rink curling center, locker rooms, player areas, private restaurant, banquet space, outdoor terraces, swimming beach, playground
---

A big thank you to our seven judges: Katie Barnes, Barker Rinker Seacat Architecture; David Body, David Body Sports Planning Consultant; Tracy Carusi, Collins Cooper Carusui Architects; Greg Houston, Marmon Mok Architecture; Philip Laird, ARC/Architectural Resources Cambridge; Dave Larson, TMP Architecture.; and Jeff Penner, Stantec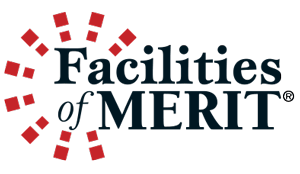 The 2016 Athletic Business® Facilities of Merit® awards were selected by a panel of sports and recreation facility architects during two days of judging in Madison, Wis. The 10 winners are being announced during these two weeks, and profiles of all 10 will appear in the October issue of Athletic Business. The awards will be presented to the facility owners and architects at the Athletic Business Show in Orlando on Friday, Nov. 18.
See more of the 2016 Facilities of Merit