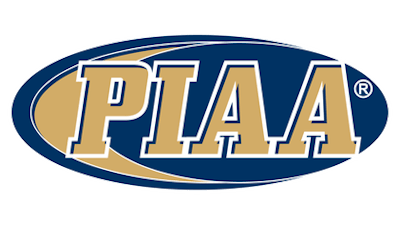 The Pennsylvania Interscholastic Athletic Association board of directors approved on first reading Wednesday a new policy to allow student-athletes to profit off their name, image and likeness.
As reported by the Pittsburgh Post-Gazette, the PIAA proposal must pass through two more readings. If it does, Pennsylvania will officially join the list of state associations that already have NIL policies in place, including Alaska, California, Kansas, Louisiana, Nebraska, New Jersey, New York and Utah. 
"I think it's huge for young people, for student-athletes, and even young people that aren't in the athletic realm," said PIAA assistant executive director Melissa Mertz. "This age grouping is so into social media and having their image out there and being trendsetters and having lots and lots of followers. It really sets them up to where now they can receive possible compensation or consideration they weren't able to receive previously."
Under the proposed policy, high school student-athletes would be eligible to make money off commercial endorsements and promotional activities. That said, students would not be permitted to endorse products and services such as adult entertainment, alcohol, controlled substances, opioids, casinos and gambling, as well as weapons, firearms or ammunition. Athletes also cannot wear school uniforms or make reference to the PIAA or their school or team name, the Post-Gazette reported.
"We wanted to control the language. We wanted to control the parameters. We didn't want it to be forced on us," Mertz said. "A big piece of this is the education piece. We have a company that we'll probably look to partner with to provide education to the students, because there are a lot of implications that come with this, with the IRS, taxes, etc. It's very important that we do it the right way and educate the families."
Although a similar proposal in Ohio was recently voted down, Mertz said that didn't deter the PIAA from moving forward with the new policy.
"We felt they wrote a pretty complex policy that maybe wasn't easy to understand. I think maybe that's the reason that didn't pass," Mertz said. "We looked strongly at New Jersey and New York. … In the state association business we do that often, kind of borrow and steal and help each other out that way."
Because there must be two more readings before the policy can become official, it likely won't take into effect until 2023 at the earliest, according to the Post-Gazette.