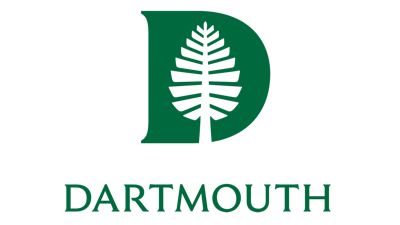 Dartmouth College men's basketball players are the latest college athletes to attempt to unionize.
A filing with the National Labor Relations Board on Wednesday by the Service Employees International Union identified 15 players form Dartmouth who are seeking representation.
In a statement, Dartmouth spokesperson Jana Barnello told the Associated Press that the petition had been filed and is under review.
"We have the utmost respect for our students and for unions generally," the statement said. "We are carefully considering this petition with the aim of responding promptly yet thoughtfully in accordance with Dartmouth's educational mission and priorities."
According to ESPN, Northwestern University's football team made a bid to form the first union for college athletes in 2014. The move was met with opposition by college conferences and schools who said it would fundamentally alter a the financial structure of college athletics.
A quick note on Dartmouth Men's Basketball petition to form a union--and I'll have more later in a @Sportico story.

This will take time to play out (years, given the role of courts).

As is often true with law, change via law is slow and must go through extensive procedure. So…

— Michael McCann (@McCannSportsLaw) September 14, 2023
The move ultimately ended in August 2015 with the NLRB board ruling unanimously that creating a new system of union and nonunion college teams would lead to different standards from school to school. It said a system with varied money for players and things like practice time would create competitive imbalance.
Michael McCann, director of the Sports and Entertainment Law Institute at the University of New Hampshire School of Law, said in a social media post it could take years Darmouth's case to be settled.
"There's a good substantive legal argument many, though not all, college athletes are employees," McCann wrote on X. "Dartmouth is probably not the ideal private school men's team to try this given that they are not a major program and are Ivy League, where there are no athletic scholarships. ... But Dartmouth student workers in dining services are already in a union, so from that lens is a good school."