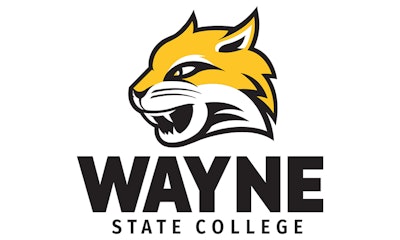 Wayne State College has announced plans to spend $26.5 million to build a new air-supported dome and to upgrade existing athletics and recreation facilities.
According to The North Platte Telegraph, the university plans to to build the new structure, as well as renovate the college's recreation center, Rice Auditorium and Kirk Gardner Indoor Athletic Complex.
The centerpiece of the project will be the air-supported dome, which will contain a 300-meter indoor track and more space for track and field athletes to practice. Athletic director Mike Powicki said the dome will also include a multipurpose artificial turf field.
The dome will serve as a dedicated space for track and field, which currently uses the rec center facilities.
The adjacent Rice Auditorium, which was built in 1958 and hosts basketball and volleyball games, will get expanded ticket and concessions areas, as well as improvements to restrooms.
The Kirk Gardner Indoor Athletic Complex's turf field and batting cages will move into the dome, and the facility will get an auxiliary gym with a wooden floor.
School officials say the upgrades were necessary as Wayne State has over the past three years seen a 20 percent growth in enrollment, a 200 percent growth in club sports and 25 percent in intramural participation.
Powicki said funding is expected to come from a variety of sources, including fundraising by the Wayne State Foundation and renewed facility bonds as facilitated by the Nebraska State College System.
"This project will provide our students with opportunities to continue their lifelong commitment to athletics and recreation in outstanding facilities that mirror their drive and commitment to excellence," President Marysz Rames said in a news release.