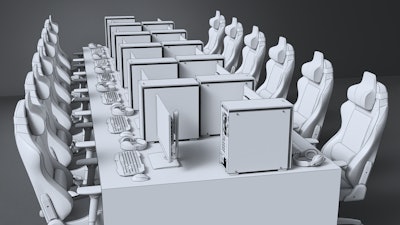 The Perkins&Will Denver and Austin studios led a study for an esports space at a high-profile public research university that focused on outreach to those who will occupy the space daily — casual gamers and competitive gaming team members alike.
The space will have a dedicated area for the university's competition team members to practice, bond and relax from the fast-paced world of competitive esports. The facility will also offer plenty of gaming stations for casual gamers.
Perkins&Will has a solid foundation of esports knowledge from prior designs and internal research projects within the firm's Innovation Incubator program. During the feedback sessions from the students attending the university, a substantial portion of the research was confirmed. There were also several new and interesting ideas generated. They are summarized here.
Log in to view the full article