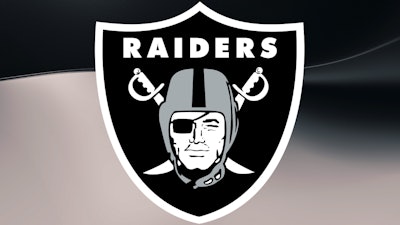 In a series of since-deleted social media posts, Las Vegas Raiders defensive end Chandler Jones vehemently criticized the organization over his inability to access the team's gym.
Jones vented over the issue in several Instagram stories, including the sharing screenshots of text messages he sent to head coach Josh McDaniels about a lack of access to the team's facilities.
"It's a shame that I am a top athlete with 112 sacks in the NFL and I have to go to a local gym to work out during the season for no apparent reason," he said in the message, "this is wild to me Josh and you know it you need to do what's right."
Jones also shared a message where he claimed he "can't even get my GM on the phone," referring to general manager Dave Zegler.
According to Fox News, Jones also indicated that he wasn't allowed in the building, and that he didn't want to play for the Raiders under "if that's my HC, or GM."