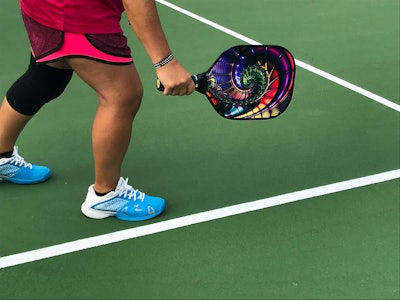 A new 38,000-square-foot indoor pickleball facility from the Ace Pickleball franchise is slated to open in Louisville, Kentucky.
According to Louisville Business First, the company heard about the opportunity in Jeffersontown Commons and jumped at the chance to open a location in the area.
"I'm from Louisville originally, so when I saw the opportunity in the market and was hearing all the pickleball buzz, I immediately sent it to our franchise partners who are developing our pickleball clubs in Cleveland [Ohio] and Fort Wayne [Indiana], and they showed interest and they ended up signing this deal," said Diego Pacheco, chief growth officer for the company.
The 11-court facility will feature spaces for league play and leisure play, and on weekends the facility will offer glow-in-the-dark nights aimed at younger set of players.
"That's going to be geared towards the 18- to 24-year-olds," said franchise partner Scott Howard. "That's a huge market that people aren't actually aware of. It's sort of become the new miniature golf."
The company opened its first location in Roswell, Ga., just north of Atlanta, and hopes to have the Louisville location open by the third quarter.
Ace Pickleball Club has sold more than 60 franchise licenses across the U.S., and Pacheco said those units will be developed in the next three years.
"We're pretty strategic and where we chose to plant our first few flags," Pacheco said. "By the end of the year 2024, we'll have the largest physical presence in the indoor pickleball space."
By the end of 2023, the pickleball concept will have 15 signed leases across the U.S., with the expectation of $200 million invested and about 40 to 50 signed leases by the end of 2024, Pacheco said.