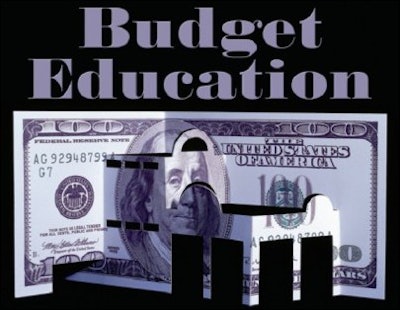 Planning a budget for a proposed facility can be a complicated process. Consider this scenario: Officials in Town A decide to build a new community center. The town's building committee is aware that five years earlier Town B had built a community center that included a gymnasium, pool and banquet rooms. Town A's committee calls the facilities manager at Town B and is told the community center cost $6 million. If it assumed it could achieve the same results as Town B, the Town A building committee might decide to establish an identical budget of $6 million.
Instead, Town A's committee asks for further information - "Did that include the cost of your building site?" "What are your operating expenses?" "What are the utility costs?" It isn't long before Town A's committee determines that the actual project cost was closer to $8 million. The committee also realizes that in addition to the facilities in Town B, Town A residents want to include a senior center, an indoor play area and a fitness room. The committee, hoping to build the facility within two years, decides to delay the project and budget allocation to evaluate the community needs and interests. Taking into account all the elements of its plan, the committee decides it would be wise to complete a feasibility study before establishing a project scope and budget.
The lesson in all of this is that similar project types do not necessarily mean similar budgets. Town A began the process of building a new community facility by looking to another community's building project. Although researching other facilities provides important information, too often a community bases its project budget on these facilities without taking other variables into account. The problem lies in the assumptions and misunderstandings associated with what the budget figures represent. These misconceptions can hamper a project's realization as it is suddenly constricted by a budget defined through misinformation.
A better understanding of a project budget and its components will assist the owner in more accurately determining a project's needs, goals and related costs - as well as anticipating how one project component will affect another -inevitably leading to a successful outcome with minimal surprises.
A project budget includes the following six categories: development; consultants; site construction; building construction; furniture, fixtures and equipment (FF&E); and operations and start-up. Understanding each of these components can help owners make more informed decisions about their proposed building projects:
• Development. Development costs are those incurred prior to project construction. These costs range from the obvious to the unexpected and may include a number of small items that amount to a lot of money.
The most apparent development costs include financing, insurance, legal fees and permits. Financing costs refer to those items required to secure financing and retain a bonding agency or finance consultant. They also include costs accrued in finding a way to fund the project. Insurance policies refer to those retained against financing loans or construction liability. Costs for an attorney involve his or her review of financing, insurance and contracts with consultants and contractors. Permit costs are fees paid to secure project approval from regulatory agencies such as zoning commissions or other development boards.
Less obvious items contained in the development budget include owner's costs, publicity costs and contingency. The owner's costs refer to any time spent managing the project, including travel and meetings, while publicity costs are those required to gain public support for the project. Public surveys, often the first step in project development, can be one tool for defining community desires and building community support.
Environmental studies, although part of the permit and regulatory costs, can also be an important factor in project development. When appropriate, this item may represent a considerable cost within the development category. For example, if a proposed community center is located near a city park or wetland area, an environmental study may be necessary to gain approval for the project. Whereas, if the proposed project is to be located in a developed urban area, the environmental impact of a new facility is limited.
• Consultants. The consultant category includes the costs for retaining consultant services in the construction of a building project. Items within these services include the following: basic design services, land consultants, specialty consultants, reimbursables, special testing and contingency. Basic design services are the consultant costs required to design a building. These consultants are versed in matters architectural, mechanical, electrical and structural. Land consultant costs, for services such as civil engineering, surveys or soil testing, are costs for work required to modify the site in preparation for the building or to identify or analyze the properties of the site in preparation for building construction. These costs vary from project to project, as each site is unique. Land consultant costs will vary greatly depending on the location of the project. Specialty consultant costs include those related to any unique or specialty components of the project. The specialty consultants required for each project will vary according to the activities programmed in the building. For example, a community center with an aquatic center may require a pool consultant, while a community center with a community theater may require a theater consultant.
An operations and planning consultant (a specialty consultant who reviews demographic data, market data and costs of operating the building), determines the financial plans and goals of a facility. This information helps to determine the scope of bricks and mortar - how much building is necessary to meet the project goals - and can be especially valuable as part of a feasibility study.
Reimbursables are the out-of-pocket expenses paid to consultants for copies, facsimiles, travel or production of publicity materials. These expenses also include the costs associated with the bidding process, such as expenses for printing blueprints to distribute to contractors who bid on the project. The bidding costs are typically the largest portion of the reimbursable costs.
Special testing and inspections costs include those required under applicable building codes to be performed by an agency independent of the contractor. These testing procedures ensure the structural integrity of the building and are part of a system of checks and balances. Some elements of the building that may require special testing include steel welds or bolt connections, soil compaction, fire protection or concrete.
• Site Construction. Site construction includes the costs to develop the site in preparation for building construction and site amenities. Site construction costs are separated from the building construction costs because site factors are unique for each project. Site construction cost elements include soils correction, utilities, parking, landscaping, site amenities and contingency. Soils correction includes the cost to remove inadequate soil and replace it with better soil for building construction. Utility costs are those associated with extending utilities and infrastructure (such as gas, water, sewer and electricity) from the street to the building. Parking is the cost for vehicle access on or to the site, including paved walkways and parking areas, while landscaping is the cost for planting and irrigation. Site amenities include the costs for lighting, park benches, playground equipment and other outdoor furnishings.
A contingency factor is extremely important to retain in the site construction costs, as each site is unique and the conditions unpredictable. This contingency cost will vary based on location, anticipated soil conditions and proximity to utilities and public infrastructure.
• Building Construction. Building construction costs make up the aspect of the project that people are most familiar with and most likely to inaccurately quote as the "total project cost." Building construction includes the costs of the tangible aspects of the building - bricks, mortar, glass, steel and so on. They include material and labor necessary to create the physical structure within 5 feet of the building exterior. An exterior limit of 5 feet is considered a standard distance in order to perform work on the building.
Permit costs are also included in the building construction budget. These permits include fees paid to governing or regulatory agencies for approval to build and approval to make a connection to public infrastructure.
In addition to permits, labor and materials, building construction costs also include a 5 to 10 percent contingency as a safety net to cover unforeseen construction changes. The contingency amount can be reduced as the design progresses and building elements become more defined. However, a portion of the contingency should always be held through the entire construction process, since the nature of that process almost always results in changes.
Project alternates are a way to prepare for changes in market conditions or bidding environments. Alternates give owners more control over both the project and budget, ensuring that part of the project will be built. For example, a building committee may want to include ceramic tile on the pool deck in its planned aquatic center. However, because the budget is tight, the building committee may request a base bid that includes only a sealed, textured concrete surface. It also may request an alternate line-item price for the additional cost of ceramic tile in the same area. This way, the committee can control its final project cost by establishing alternate costs for certain project elements.
• Furniture, Fixtures and Equipment (FF&E). This category of the total project budget includes the cost of all items purchased to outfit the building, to make use of building amenities, and to allow for actual operation of the building. Ranging from 1 to 10 percent of the construction budget, FF&E costs can be best understood by thinking of the building as a toy model. If you were to turn the building model upside down, whatever falls out would be considered part of the FF&E costs. Furniture costs include tables, chairs, desks, filing cabinets and so on, while fixture costs include items such as televisions, telephones, stoves, refrigerators, art, computers and software. Exercise, cleaning, safety and maintenance equipment, as well as tools, are some of the items that make up the equipment costs. Like the construction contingency, the FF&E contingency, typically 5 to 10 percent of the FF&E budget, covers the cost of unforeseen items and can be reduced as the project proceeds.
• Operations and Start-Up. This category includes costs incurred prior to opening a facility, costs required to start operations of the facility and costs required to operate a facility for a given amount of time once open. Operations and start-up costs are items that need to be reviewed and accounted for in the overall project budget. Costs within this category include staffing, insurance, advertising, grand opening events, utilities, program development or classes, business license and contingency.
After defining and understanding the various components of a project budget, informed decisions can now be made to ensure that yours is adequate and realistic. Fewer misconceptions about project costs will occur as project partners and communities assume less and question more in an effort to tailor budget elements to a project's unique requirements. The process that each community undergoes will greatly affect the outcome of its project.
Planning an appropriate project budget goes beyond familiarizing yourself with its many (and often technical) components. Other factors are certain to come into play. Being mindful to carry out the following actions will positively influence a successful budget:
• Ask questions, confirm interpretations and assume nothing. • Gather all information available. • Become aware of the elements that are most likely to change. • Incorporate a reasonable contingency for the unknown. • Look at more than just one facility when determining your project's needs. • Anticipate changes in the national economy or local market and discuss financial accountability among the parties. • Consider having a professional feasibility study performed that incorporates both operations and preliminary building design to help define the overall project scope.
The communities of Towns A and B, albeit in simple terms, demonstrate the importance of a comprehensive understanding of a project budget. A genuine understanding of the budget will enable project team members to move smoothly through all phases of a project, riding out the inevitable bumps encountered along the way.