Beware of making judgment errors that could jeopardize recreation initiatives - or worse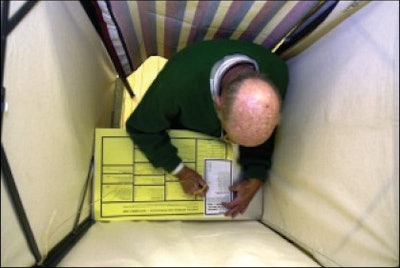 On Nov. 2, residents of Warrenville, Ill., will head to the polls to cast their votes either for or against using municipal tax increment financing (TIF) to fund a $4.3 million renovation and addition to the Warrenville Park District's existing recreation center. But by the time voters exit the polls, construction will have already been under way for more than a month.
In fact, the Warrenville City Council answered on Aug. 16 the very question being posed to voters next month, voting five to three to approve TIF funding for the rec center.
This sequence of events seems out of order to Alderwoman Linda Spicer, the most vocal of the three dissenters. She believes her colleagues should have given Warrenville voters an opportunity to weigh in on the park district project before the council approved its funding. "If given the opportunity, after hearing that the majority of people really want this thing, I'd change my vote," she says. "I can't do that now."
Nevertheless, Spicer submitted a petition to the city council before its Aug. 16 meeting, demanding the park district issue be put on the November ballot. She had hoped the council would wait until its first meeting after the Nov. 15 referendum before making any final decisions on the park district project. However, the council and the park district set a mid-September groundbreaking for the rec center addition, meaning Warrenville voters will have the opportunity to cast what is essentially a vote with no value. "Voting is a freedom that people have fought for," says Spicer. "But this city council is basically saying to the voters - excuse my language - 'Screw you.' "
Alderman George Safford, who voted in favor of funding the rec center, takes offense at Spicer's suggestion that he and his colleagues are "a bunch of close-minded old fogies." He says the city council's vote was an educated one, albeit based largely on what he admits is several years' worth of anecdotal evidence indicating public support for an expanded community recreation facility. If people had objections to the park district's plans, says Safford, they've had plenty of time to bring those concerns to the council's attention. "This issue has been well covered in the local newspapers and on TV, with Linda speaking out at every opportunity she gets," he says. "The citizenry should have known by now that there's an issue. If they wanted to do something about it, they could've."
The Warrenville controversy might prompt some recreation professionals to reconsider how their initiatives are presented to the public. After all, it may be easy for a recreation director to see how much better off his or her community will be with the addition of a proposed recreation facility, but the average voter likely needs to be convinced that the facility will be personally beneficial.
Before a recreation agency goes about crafting a persuasive argument to support its initiative, it should refer to past efforts. Historically, have constituents complained that major recreation projects are planned under clandestine circumstances, and then sprung on voters just months before they're expected to go to the polls. From the voters' perspective, are municipal officials unwilling to consider alternative viewpoints or suggestions once they've determined that this project should move forward, no matter what?
If the answer to either of these questions is "yes" or "maybe," then it's time your department does some serious soul searching, says Ron Vine, vice president of Leisure Vision Inc./ETC Institute, an Olathe, Kan.-based market research consulting firm that specializes in public recreation. "In our experience, the projects that fail are those that try to fly under the radar."
To combat that perception, Vine strongly recommends that recreation professionals provide their constituents with as much information as possible, as early as possible. "A lot of times, people are more concerned with the cost of operation than the cost to build a facility. The key is to have a good answer for that concern," he says, recommending the use of detailed documents such as cost-analysis reports. "Get good information to the public. That way, when you're attacked, you have something to fall back on. You'd much rather run a positive campaign than a defensive one, in which you're constantly back on your heels."
Thorough preparation is just as critical to recreation initiatives as it is to a presidential campaign, says Vine. "Those people on the upcoming November ballot didn't start thinking about running three to four months ahead. They've been running for two to three years," he says. "You need to have your message out at least four to five months before an election. A year to a year and a half ahead of that time, start thinking about why you believe your project is in the best interests of the community and how you're going to use research to back that up."
Government officials in South Davis County, Utah, spent two years preparing for the Aug. 3 special election in which they asked voters in five cities - Bountiful, Centerville, North Salt Lake, West Bountiful and Woods Cross - to approve an $18 million bond levy for the South Davis Cities Recreation Center. Leading up to the election, local officials held a series of public meetings, including one in May that saw 33 of 34 residents in attendance throw their support behind the SDCRC.
Over the summer, tax-watch groups such as the grassroots Citizens for Tax Fairness launched negative campaigns against the South Davis recreation center, making the complaint that county officials' late summer scheduling of a special election had the effect of "sneaking up" on voters. Davis County clerk/auditor Steve Rawlings defended the decision to hold a special summer election, saying that he and his colleagues did everything they could to get the vote out. "I even made a computerized phone call on election night to all registered voters, inviting them to come out and vote for or against the issue," he says, adding that the special election's turnout of 18.7 percent topped that of June's primary (17.2 percent).
Rawlings credits the higher turnout to an effort by local recreation agencies to inform voters during the weeks leading up to the election. "It's all a matter of communicating to the public," he says. "There are meaningful ways to get the message out, and then there are costly ways that are not so effective, such as newspaper ads. In my mind, phone calls, brochures and direct mailers are certainly meaningful."
Meaningful, indeed. By a narrow margin (51 percent to 49 percent), the voting public of Davis County approved the recreation center bond measure, despite the objections of groups like Citizens for Tax Fairness. It's expected that ground will be broken on the project next spring.
By then, the Warrenville rec center addition will be entering the final stages of construction. In the meantime, as local voters prepare to go to the polls next month, it is Safford's hope that the city council's decision to finance the project will be affirmed. "It would have been nice to have a well-crafted survey to go on, but we didn't," he says. "Even though the vote won't have any effect, it'll be a good object lesson to see if we had good judgment."
Spicer is afraid the whole exercise could prove costly. "One of my biggest fears is that the park district is not going to have enough money to staff and operate this thing. If that happens, what are we going to do? Is the district going to come to the city or to the taxpayers and ask for more money? We'd have to raise taxes, and that'll really make people angry," she says. "I hope I'm wrong, but I don't think I am."