Online continuing education courses have become a regular part of my life thanks in part to the New Jersey legislature, which passed a law setting down ongoing professional competency requirements for professional engineers licensed there. Recently, I took a course on change orders — work that is added to or deleted from the original scope of a contract — the gist of which seemed to be, "How to make sure you [that is, engineers] don't get hit with a claim for negligence because you didn't design something properly."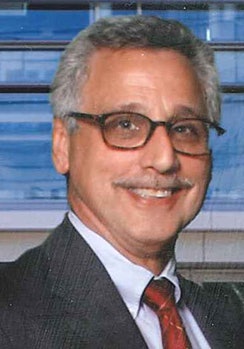 I'll caution you not to jump to conclusions — a building doesn't have to collapse for an engineer to be sued for negligence. Any building trade professional can be sued by the owner or other trade professionals if change orders lead to cost overruns or lengthy construction delays. But go ahead and raise an eyebrow; I did. A discussion of negligence lawsuits, and how to avoid them, wasn't the slant I was expecting.

Change orders are a staple of architecture, and the design-bid-build method of project delivery in particular. They can be owner requested (the budget changes, or the owner simply changes his mind) or the result of somebody's mistake. In the best of the latter circumstance, the mistake is fixed and the architect or contractor who made the mistake picks up the related costs, and the only problem for the owner is a hit to the project timeline. In the worst-case scenario, however, the architect and contractor don't agree on who is responsible. Maybe the drawings were vague; maybe they were misread. Maybe someone didn't communicate certain specifications clearly.

Large institutions believe they can mitigate this problem by inserting themselves into this potential cage match, either by committing staff to oversee construction or by hiring outside help in the form of a construction manager or clerk. Smaller institutions don't typically have staff available in-house, so when it's recommended that they hire a construction manager they start to wonder why the hiring of one professional requires the hiring of a second professional to look after the first professional. And then, they really get confused when, in spite of the presence of the CM they hired, their $10 million job, which was bid at $9.8 million, comes in at $10.2 million.

This is so common in construction that a lot of people just accept it. Some of them will look at the absolute worst-case scenario — subcontractor sues general contractor, who sues the owner, who sues the architect — and shrug. Against that, a cost overrun of $400,000 doesn't seem so bad.

The ones who feel really burned by the process are the people who seek alternatives the second time around and, not coincidentally, become our best clients. In design-build (and its trendy cousin, integrated project delivery), change orders rarely occur, and don't lead to litigation when they do. The design and construction team really is a team, and the owner's contract guarantees the building will come in at the agreed-on price, no matter what mistakes or misunderstandings occur on the job site. In the absence of risk to the owner, there's no need for risk management.

In the meantime, I'm left to wonder how avoiding a lawsuit for your own negligence makes you a more competent engineer. Maybe the next course will tell me.

Ralph J Agostinelli, PE (ragostinelli@stanmar-inc.com) is senior project manager at Stanmar Inc., a Wayland, Mass., design-build firm specializing in athletic and recreation facilities.