In the April issue of Athletic Business, we took a look at how current trends in college recreation compared to those 15 years ago, when AB teamed up with architectural firm RDG of Des Moines, Iowa, to address design and operation needs. Check out the full article here.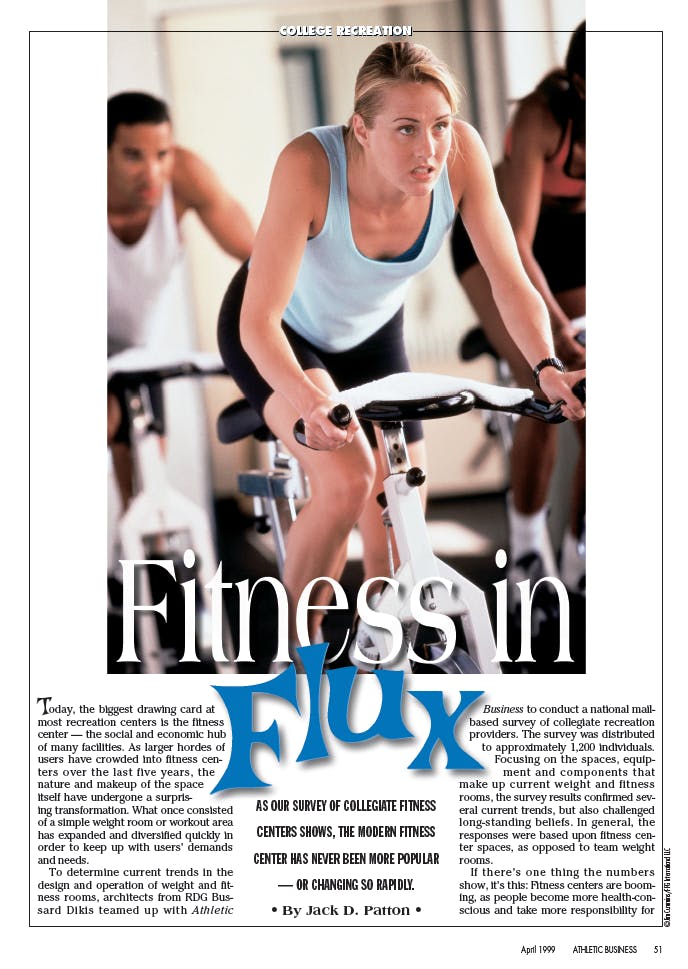 This article originally appeared in the April 1999 edition of Athletic Business.
Demand for recreation and fitness spaces has only increased since 1999, and colleges have been struggling to keep up. After more than 30 years of falling behind, students at the University of Wisconsin voted 12,070 to 1,914 to approve a segregated fee increase that will fund a $223 million renovation of its facilities. Below is a breakdown of how their current amenities compare to their Big Ten counterparts.
Click the chart below to compare how space for fitness is currently allocated in facilities across the Big Ten: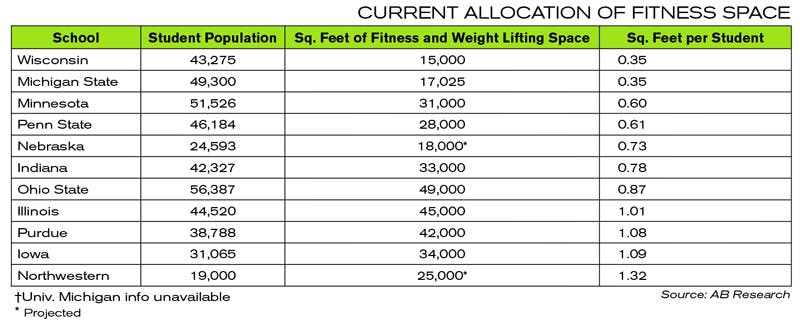 Universities haven't been sitting idle these past few years. Check out this rundown of the major campus rec construction in the Big Ten: 

---