As lighting consultant and educator Thomas Farin notes, "Light is the first element of design; without it there is no color, form or texture." One could make the argument for adding "purpose" to that list. At the Eagle Pointe Recreation Center in Commerce City, Colo., different lighting approaches were strategically employed throughout to make each program area more conducive to a particular activity.
"Cycling should be high-energy, fun, really exciting," says Christa Plaza, principal with Louisville, Colo.-based Essenza Architecture, which designed the facility. "Yoga should be relaxing and zen. How do you accomplish that by using lighting?"

Essenza worked with lighting design and electrical engineering firm AE Design to help answer that question. "We love to do that just because we know that in the end it'll be worth it with the lighting," Plaza says of the relationship.
Considering the different requirements of a particular program area can be illuminating when selecting the appropriate indoor lighting solution. Here's a look at how the Eagle Pointe design team tackled a few different areas within the 67,000-square-foot facility.


Group exercise studio
At Eagle Pointe, the yoga studio also serves as a group cycling room — two programs that in Plaza's view are almost opposites when it comes to lighting design. As such, it was important for the space to have a flexible solution.
"We explained to them the opportunities to have soft-glow lighting for yoga and then you could pump it up for cycling with different types of lighting," Plaza says. "You could have them all on dimmers and different switching, and they were excited about that."
The space features color-changing RGB lights, which can blend the colors red, green and blue together to create virtually any other color. "We wanted to do that RGB color cove up there, just to make it more fun if you're doing a dance class like Zumba," says Mackenzie Burridge, who worked as AE Design's lighting designer on the project.
Other technologies, such as integrating lighting with music, can help energize the space. "It becomes a really good tool for transitioning the room to different feelings," says Plaza.
Multifunctional lighting was key to the design of group exercise and dance rooms as well, particularly because of the many populations the center serves. "They had youth dance programs, and then adults and then older seniors doing a lot of working out," Plaza says. "They needed different levels of lighting so that they were able to do all different types of classes that feel differently."
A flexible approach to lighting can also future-proof a facility, which is of particular importance in the fitness space, where different training programs and classes can come quickly. Says Plaza, "You can do different things without having to change out your lights every time."


Natatorium
Finding the right lighting solution for a natatorium adds an additional layer of complexity, as designers must contend with the humidity and air quality present in those environments.
"For a long time, LED was actually really hard to do in a pool area," says Melina Moser, AE Design's project manager. "Now, more manufacturers are standing behind it and developing fixtures that work in those areas."
Adds Plaza, "The pool environment is one of the toughest environments on electrical fixtures and other things, because of the humidity and the chemicals and the chlorine and everything in the air."
Still, the Eagle Pointe natatorium manages to create the soothing environment the community wanted for its therapy pool. "The architect wanted to create a spa feel in one area," says Moser. "So, they created this soffit detail that is up above one section of the pool area. We wanted to create the feel of a cove around that."
The result is a softly lit space that glows, revealing the texture of the concrete block ringing the pool deck.
By utilizing indirect lighting, designers ensured that those utilizing the waterfall feature for massage would avoid the unpleasant experience of having lights glare directly into their eyes. In fact, indirect lighting in natatorium environments is a consistent trend according to SPI Lighting vice president of sales and marketing Rick Meyer, as a means to reduce water surface glare. "When design trends change or technology changes, maybe the first thing that should be discussed is what shouldn't change," Meyer says. "One thing that should not change is natatoriums. When lit properly, they are lit indirectly."

Strength training area and track
The Essenza and AE Design teams got creative in selecting fixtures used in other areas of the facility. In the strength training areas, where the program is fairly straightforward, designers had room to consider adding visual appeal. The geometric shape of the fixtures in the strength training space — squares with softened edges — was a way to serve the lighting function while adding an element of visual interest.
SPI Lighting marketing manager Katherine Bailey says that today's light fixtures can serve both functional and design purposes with ease.
"It's something that's really being driven by the innovation on the product side and the fact that designers and architects have a widening array of decorative products to choose from that can handle these performance functions," she says.
Another example of decorative lighting comes above Eagle Pointe's track, where "S"-shaped fixtures help "move you along," in Plaza's words.
Varying light intensity on the track likewise contributes to the sense of motion. Says Moser, "You have these changing ceilings and the changing lighting conditions, it almost invokes a movement in itself around the track."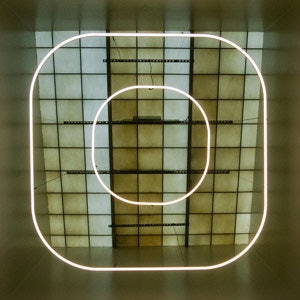 Other lighting considerations
Apart from matching and enhancing a program area, creative use of lighting can serve other functions within a facility. At Eagle Pointe, designers used a particular red pendant fixture to serve a wayfinding function and establish traffic flow.
"The main circulation path had these red pendants that kind of guide you through the space," Plaza says. "You can always use signage for wayfinding, but lights can really help lead the way without even having signs."

Enter any recreation facility, and how you feel about it — whether consciously or subconsciously — is likely due at least in part to how the space is lit.
"I always want the facility to be an experience when you walk into it," says Plaza. "I think lighting can contribute to that in so many ways."
Today's fitness and recreation facilities are a far cry from what Meyer called the "Spartan-like" facilities of years ago. The utilitarian approach to indoor lighting at these facilities has given way to a softer touch. "Whether it's a pool or a health club, they're becoming more comfortable — softer tones, more inviting," Meyer says.
"The lighting is really just an extension of that luxury that people are looking to experience when they invest in a membership or when they take the time to go to one of these places," adds Bailey. "They want to feel comfortable."
The indoor lighting environment you create in your facility can impact the member experience, so it's important to consider how they'll respond to the design choices you make in crafting that environment.
Plaza agrees. "You have such an opportunity with rec centers, private clubs, boutique clubs, no matter what it is — there's just a huge opportunity to create the architecture and the lighting together and make it a really fun space to be in."
---
This article originally appeared in the July | August 2019 issue of Athletic Business with the title "Creative lighting crafts rec center environments." Athletic Business is a free magazine for professionals in the athletic, fitness and recreation industry. Click here to subscribe.