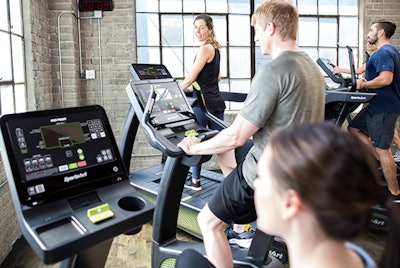 The following content is supported by one of Athletic Business's advertising partners. To learn more about sponsored content, click here.
It is no secret, the campus rec landscape is a bit different now, or, as everyone says, "During these unprecedented times." When you take a step back and look at the last 3 months, there is so much for recreation centers to be proud of. These times have pushed everyone beyond the furthest outskirts of their comfort zones, but in that uncomfortable space came an outpouring of innovation and creativity.
By meeting students where they are, at home and online, engagements and interactions are staying strong with key stakeholders. The transition to online Zoom-style classes and personal trainings has elevated the usual 80/20 rule, keeping the usual 80 percent of customers engaged but also bringing forth the other 20 percent who are historically impossible to attract. Competitions, such as those revolving around steps or minutes active, and more are also driving engagements during stay-at-home orders while driving social interactions and building a sense of community for students around their physical activities.
Log in to view the full article