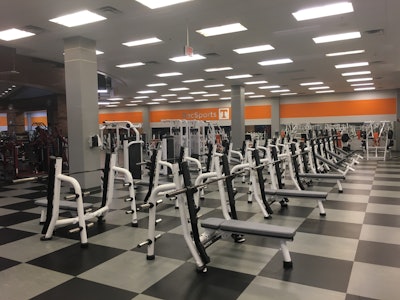 This content was supported by Matrix. What is sponsored content?
As the assistant director of RecSports at the University of Tennessee, Knoxville, Cameron Freeman is directly or indirectly in charge of numerous facilities, more than a hundred student staff, and nearly 29,000 members. As part of his job, he's in charge of maintaining and purchasing new fitness equipment. Athletic Business sat down with Freeman to understand how he went about a recent equipment purchase, including how he decides when it's time to upgrade and what pieces are in demand.
Can you tell me a little about your responsibilities at UT Knoxville?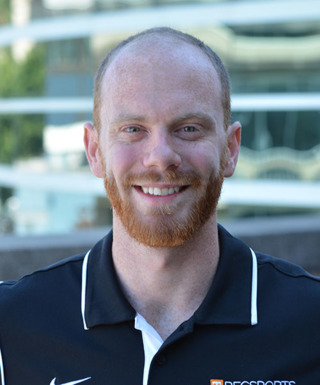 I oversee the facilities and operations in addition to the informal rec program and formal recreation, as well as the fitness program. Within that, I'm directly responsible for the purchasing of all our fitness equipment, the upkeep and maintenance of all of our on-campus facilities, and then our small- to mid-sized facility renovations. I support our main recreation center — we call it the T-Rex [spelled TRECS] — and then our student aquatic center, which has an indoor and outdoor competition pool. Additionally, I oversee our on-campus turf fields and tennis courts, and then our shared facility with academics that has an additional gym, weight room and climbing wall. On the student side, I indirectly oversee about 125 total students who staff our facilities, and then our group fitness and personal trainers.
Why did you decide it was time to upgrade your equipment?
It was really a good time to do it. It was all in our main rec center, which is where we've upgraded in the last couple years. We have a lot of equipment, and we have a great maintenance technician who was able to keep up some pieces that were probably past their prime. So, it was just time to do an overhaul of our equipment inventory.
Why did you choose Matrix?
It was a long process. Obviously, it didn't happen overnight. Their customer service has been second to none. We were going back and forth between the type and the quantity of pieces — whether we wanted to do some or all. During that process, Matrix was extremely understanding of me changing my mind 10 times and just being flexible and helping us out and being there. And they gave us a lot of ideas. It's never easy trying to figure out exactly what we want to do right now and what we want to do later.
Can you describe what that process is like?
In the past, we have had a little bit of a hodgepodge of equipment. So not all of our ellipticals were the same, not all of our bikes were the same. I wanted to go in a direction where maybe our ellipticals were all the same, and maybe our bikes were all the same. All of that helps out our maintenance staff. For instance, they only have to have a certain number of parts on hand. But in addition, it really breaks down the barrier for the student — if they want to use an elliptical, there's one type of elliptical to use. In the past if maybe we had five of one kind and all those were in use, then maybe they weren't really comfortable using another kind of elliptical, and they might have left or gone and done something else. We wanted to make sure that we were offering students the minimal amount of barriers.
Can you tell me how Matrix deals with service and maintenance of their equipment?
In addition to their customer service, their maintenance is another area where they really excel. We had a minor thing happen during install that we didn't really catch until the next day, and I called them up that evening. By the next morning they had a certified technician come in and check it out. They just were really on top of everything. In addition to that, we have an in-house maintenance technician, and they're helping him get certified with Matrix so he can do warranty work for us.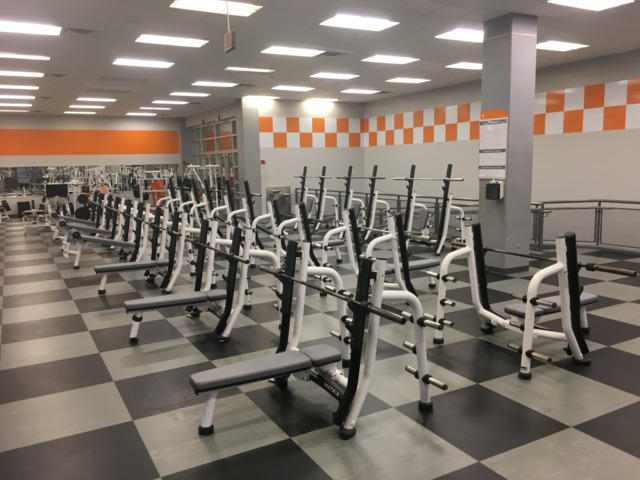 How do you gauge the types of equipment students are looking for? Have demands for specific types of equipment or technology changed in recent years?
Our student staff really know the pulse of the student body. For one, they're a part of it, and two, they're our frontline people. They're hearing what students are saying, and they're coming with all the ideas under the sun. So that's how we kind of gauge that. I don't know if it's that certain pieces or technology are really in demand; I feel like it's more going toward the type of space itself. We've seen a lot of demand for functional fitness space skyrocket within the past five years. We were fortunate enough to install an indoor turf area, and there's really never a time when that space is empty. And I guess on the other end of the spectrum, we're really working toward a space that reduces barriers — that's really been huge since we've reopened after the pandemic. We've seen a lot of requests for space from students who are new to working out, or students who maybe are non-traditional users of our space. They're really requesting a space where they feel comfortable learning new exercises and just working out.