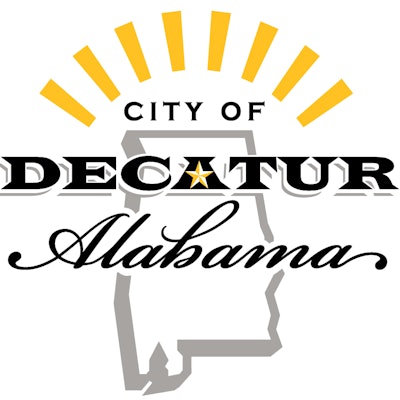 A mayor in Alabama is pitching consolidating the city recreation centers, citing changing times and competitive consumer options.
WFXG-TV reported that as more for-profit gyms establish themselves, local recreation centers are feeling the effects of competition to stay fit.
Decatur Mayor Tab Bowling said the city is considering some changes. On Sunday, Bowling shared and responded on social media to an editorial in The Decatur Daily that asked, "What is the purpose of recreation centers? Who do they serve?"
In his response, Bowling said, "The answer to the question is we want and fully expect manageable growth. Our administration is thinking and working that way.
"When the neighborhood recreation centers were opened in the early '70s we didn't have local businesses like Red-X, SportFit, Planet Fitness, Decatur Athletic and the two new fitness centers that are under construction," Bowling wrote on his Facebook page.
Bowling said many of the city's churches have rec centers for youth basketball and group fitness classes.
"We have seen a decline in the use of our recreation centers, less basketball season and swimming," Bowling wrote. "I believe we can provide those services for our residents and guests with one center that is open 7 days a week with longer hours of operation and better programs."
Although the Decatur rec centers haven't changed much over the years, the turnout has.
In order to serve everyone, Bowling has proposed repurposing barely used rec centers around the city. He also proposed building a replacement for the Aquadome Recreation Center, now on 5th Avenue SW, in Wilson Morgan Park on the Beltline.
The idea of one centralized rec center may pose issues like accessibility for those who don't drive or live a distance away, but it also has some major perks, Bowling said, like being able to keep the center open longer and for more days, as well as being able to take care of more of residents and guests overall.
Wilson Morgan Park was chosen largely for its location.
Bowling explains, "It is perfectly located next to our retailers, to two restaurants, to our hotels. It's close to the interstate and so with the rec center going there, we also want to revitalize Wilson Morgan. Also, there are some existing amenities there that need to be repurposed."
Bowling said the city is open to hearing feedback.
"Know we will be good listeners and if we reduce to one location after the new center is completed we will slowly turn the ship," Bowling wrote. "Will we make everyone happy? Of course not. Hopefully, most will see the benefits associated with the direction we are considering."