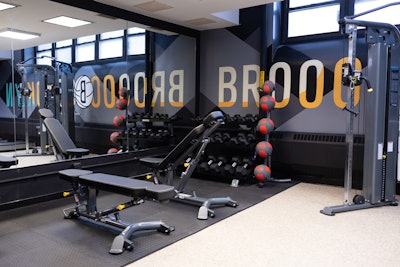 Courtesy of Brooklyn Nets/NBA
A community center in the Red Hook neighborhood of Brooklyn, N.Y., that was damaged during Hurricane Ida last year has been revamped with help from the NBA Brooklyn Nets.
To commemorate the NBA's 75th Anniversary, teams from around the league have been working to renovate spaces in their communities, according to a news release from the NBA. The Brooklyn Nets Legacy Project, to renovate and re-open the Joseph Miccio Community Center Fitness Room, run by Good Shepherd Services, wrapped up last week following a ribbon cutting on the new space.
The renovated room officially opened Wednesday following a ribbon cutting ceremony with Nets Legend Albert King, students involved with various community center programs and more.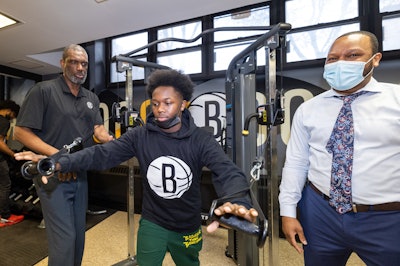 The Miccio Community Center serves families from the NYCHA Red Hook Houses with programming throughout the year, providing a safe space for youth to learn and play,
The center's fitness room was damaged during Hurricane Ida in 2021, which made the space unusable. Included with the renovation, the Nets provided treadmills, a bike machine, weights and racks, benches, and other multifunctional equipment, along with installing three murals, the release said.
"We identified Miccio Community Center as our 75th Anniversary Legacy Project because we have seen first-hand their impactful work and saw the tremendous need for support," said Mandy Gutmann, executive vice president of Community Relations and Communications at BSE Global, parent company of the Brooklyn Nets and Barclays Center. "We saw the damage left by Hurricane Ida and knew we needed to help."