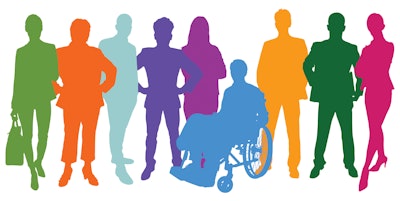 In its 2021-24 Strategic Plan, NIRSA "committed to becoming an anti-racist organization that empowers its members to be actively engaged in the work to create anti-racist campus communities and dismantle systemic racism."
But that doesn't go far enough, according to NIRSA elected officials, association members and a new report that outlines nine ways in which the association can more effectively incorporate justice, diversity, equity and inclusion (JDEI) in its operations.
"My vision is that NIRSA members feel a sense of belonging and that they see that the association hears their concerns and addresses them authentically and genuinely. That has not always been the case," says Victoria Lopez-Herrera, senior associate director of campus recreation at the University of Texas at San Antonio and a member of NIRSA's EDI Climate Study Steering Committee, which worked closely with 122 Consulting Group, a Philadelphia-based diversity, equity and inclusion firm, to gather data and facilitate focus groups that resulted in the "JDEI Organizational Climate Assessment." The results will be made public this summer.
Log in to view the full article