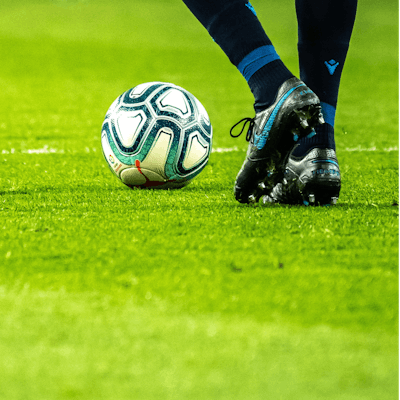 File Photo/Unsplash
Vandals damaged fields and soccer goals in Austin, Texas, over the weekend, causing the fields to be unplayable for the rest of the season, officials said.
The four fields at Circle C Ranch Metro park that used to serve the Lonestar Soccer Club, a local youth soccer organization, are now mangled, KXAN-TV reported. Now, the field is unusable for the rest of the season.
"It's a tragedy," J. Bouldin, the field manager for the soccer club, told the news station.
Someone — or possibly a group of people — moved the limestone boulders and railroad ties that surround the park in order to get their vehicle onto the field. The mixture of heavy rainfall and a vehicle driving across the fields caused weaving, muddy tire tracks.
Thousands of dollars worth of damage was also done to the soccer goals and nets on the field, Bouldin said. Soccer goals were placed vertically on their side and other goals were found in pieces.
The damage caused over the weekend is not the first time this field has been vandalized.
Bouldin has been managing the fields for the soccer club for 20 years. He's seen vandalism to fields before, but not to the degree that the recent incident has caused.
"This has to be the worst I've seen in the 20 years," Bouldin said.
Bouldin and his team are now trying to get another field ready for games this weekend. The loss of field three has created scheduling issues because not as many games can be played at once, KXAN-TV reported.
He said he will have to re-level and re-seed the field, and then wait for the grass to come back. The amount of vandalism is frustrating Bouldin, and he said he would like some help from the parks department when it comes to securing the field after heavy rainfall.
The city of Austin owns the field but leases it to the soccer club. A spokesman for the department said in the past, the soccer club made repairs to the field themselves.
The parks department said the limestone boulders and railroad ties that surround the fields are the park's security measure to keep vehicles off the fields.