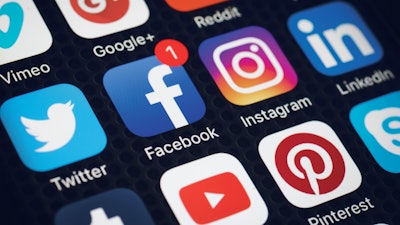 Laura Gilham knows marketing. After all, she worked in the Office of Strategic Communications at Penn State University before moving into her role as assistant director of marketing for the university's Campus Recreation department.
The similarities between the two positions were apparent right away. "We're all trying to provide the best for students," says Gilham, who also spent time as a corporate marketer before joining Penn State's staff. "But for marketing, what works for one person or department might not work for others. Marketing can't be cookie-cutter. The way I did marketing within the university before I was with Campus Rec is different than I do it now, even though it's the same concept. Everything is constantly evolving."
Take social media. Some campus recreation departments have abandoned X (the platform formerly known as Twitter) and use TikTok and Facebook only sparingly, yet strategically.
"Our main social media channel is Instagram [@msudenverrec]," says Haley Halkidis, marketing and outreach coordinator for the campus recreation department at Metropolitan State University of Denver, a 100 percent commuter campus of 16,000 students with an average age of 25. "Captivating and visually appealing content that we've been putting out includes engaging videos and high-quality images that showcase the excitement and benefits of our events."
Halkidis and her team of six student staff members use Instagram to share countdowns to special events, as well as produce a biweekly docuseries that provides behind-the-scenes access to activities such as club-team practices and hiking excursions — offering authentic insight into what the campus recreation department does and how it works. To produce the docuseries, Halkidis hired a videography major, who uses the opportunity as a way to build his own portfolio.
"I realized quickly that students here really want to see what it looks like to go to a group fitness class, for example," says Halkidis, who joined the university's campus recreation staff in 2022 after working for a special events company. " 'What are participants wearing? What does the process involve? How do I walk into that space?' Same thing for going to the gym: 'How do I check in? What's available? What's the vibe?' Being able to show those things through the students' perspectives really breaks down barriers."
Gilham agrees that Instagram is the social media platform today's students are most likely to engage with to find out what's happening on campus. Penn State campus recreation has a heavy presence on Instagram (@pennstatecrec), and its approach toward marketing special events does not differ much from promoting its regular programming.
"We're just able to amplify and elevate special events with social media, so they stand out more and reach as many people as possible," Gilham says.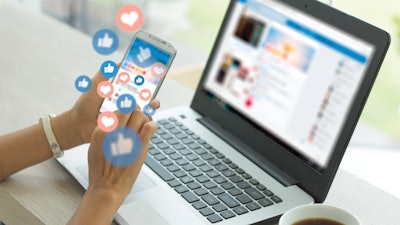 Cross-campus partnerships
Cross-campus collaboration between departments — from student affairs to the school of business — works particularly well for campus recreation special events because it allows for a broader reach.
"We want students to be as successful as they can be, and being in health and wellness and engagement means collaborating with other wellness partners and bringing them in on our events to make sure students know what's available to them," Halkidis says, adding that her department's social media posts use relevant hashtags (including its "#recreationforeveryone" slogan), tag other departments and repost news from those departments. "I try to make our page a hub for university resources through our Instagram Stories. Posting other departments' opportunities and having them share our opportunities really allows us to reach pockets of the university that we may not normally reach. It creates more of a holistic community."
Halkidis spends time each day scrolling through Instagram to interact with other department posts, engagement that builds relationships, establishes a more defined online presence, and helps avoid date and time overlaps when scheduling events.
Gilham adds, however, that it's critical to simply not take a "one and done approach" to marketing campus recreation programming and special events. "Don't just put it on Instagram and say, 'We're fine,' " she says.
"If anyone walks into our facilities, we have digital signage, which we're also expanding," Gilman says, noting that Penn State already posts digital signage in other campus buildings to promote events. "The university helps push those events, so you're getting to people that aren't coming to the rec center or aren't following you on social media."
Don't hesitate to go old-school, either. Both Gilham and Halkidis say distributing flyers and hanging posters around campus, especially in academic buildings and communal spaces away from recreation facilities, remain vital parts of their marketing strategies. And never overlook the perennial power of word-of-mouth promotion. That's still one of the most effective ways to get students involved with campus recreation.
Collegiate Marketing Institute
Speaking of collaborating on special events, the Collegiate Marketing Institute, produced by NIRSA and the Association of College Unions International — two higher education associations with the common goal of building healthier campus communities — will be held Dec. 6-8 in Denver. The event is designed for both experienced marketers and professionals new to the field and will include sessions on everything from how to better understand and harness analytics to exploring ways in which artificial intelligence is expected to impact marketing, according to Gilham, who is the NIRSA committee chair for the institute.
While the event will focus on best practices, it also will emphasize the flexibility campus recreation professionals have when marketing programming and special events.
"You always want to make sure that you're not straying from the university's brand," Gilham says. "But we also get to have fun, because we are a fun place to be. We don't have to be stuffy, and we're able to take chances while showing a side of the university that's not always so serious. Classes can be a heavy weight on students, and we get to show our personality while promoting wellbeing through recreation."