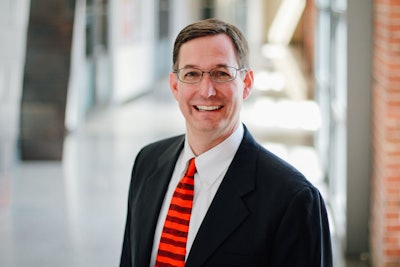 Architects Ernest Joyner and Jeff Chermely will lead the Denver practice through a period of new growth, expansion, and market diversification
DENVER — Global architecture and design firm Perkins&Will has appointed new leaders for its Denver studio: Ernest Joyner has stepped into the role of Managing Director, and Jeff Chermely has become Operations Director.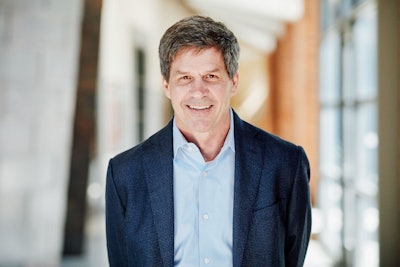 The leadership transitions come at a time of growth for the Denver studio, which has been expanding into new markets, including corporate, mixed-use commercial, healthcare, and science/technology. Its strong legacy in sports, entertainment, and recreation—the studio was known as Sink Combs Dethlefs until a merger with Perkins&Will in 2017—ensures clients in every sector benefit from design that supports holistic health and well-being. This is an approach the firm calls Living Design.
"I look forward to leading our Denver studio into the next chapter of its story," says Joyner. "The highest and best use of my time and energy will be supporting individuals and teams so they can deliver excellence to our clients at every turn. Living Design is a key part of that promise."
Current projects designed by Perkins&Will's Denver studio include the James Brown Arena in Augusta, Georgia; the Colorado School of Mines Frontiers Building in Golden, Colorado; and the Classic Center Arena in Athens, Georgia. Built projects include the Portland State University Viking Pavilion in Portland, Oregon; the University of Michigan Crisler Center in Ann Arbor, Michigan; and Bell MTS Place in Winnipeg, Manitoba.
Joyner succeeds Andy Barnard, who served as Managing Director since 2017 and as President of Sink Combs Dethlefs since 2009. Barnard will retire this spring.
"I've enjoyed every minute of my 35-year-career designing buildings that benefit their users and the communities they serve. Now, it's time to pass the baton to the next generation of leadership," Barnard says. "I'm confident our studio is in excellent hands with Ernest as my successor."
Adds Joyner: "Andy leaves big shoes to fill, having nurtured a thriving studio culture and very successful practice. I am grateful for his mentorship and leadership over the years. Now, in collaboration with Jeff Chermely, I look forward to keeping that positive momentum going."
Chermely, who succeeds Joyner as Operations Director, previously served as a senior project manager in the Denver studio. He has been with the firm since 2005.
"I'm excited to apply the strategic problem-solving and project management skills I've honed over the last 17 years to the role of Operations Director, where I know I can have a positive impact on every project, for every client," he says. "I look forward to working closely with Ernest to shape the future of our growing practice."
About Perkins&Will 
Perkins&Will, an interdisciplinary, research-based architecture and design firm, was founded in 1935 on the belief that design has the power to transform lives. Guided by its core values—design excellence, diversity and inclusion, living design, research, resilience, social purpose, sustainability, and well-being—the firm is committed to designing a better, more beautiful world. Fast Company named Perkins&Will one of the World's Most Innovative Companies in Architecture as being recognized as a Brands That Matter recipient, and industry rankings consistently place Perkins&Will among the world's top design practices. With an international team of more than 2,500 professionals, the firm has over 25 studios worldwide, providing integrated services in architecture, interior design, branded environments, urban design, and landscape architecture. For more information, visit www.perkinswill.com. 
About the Denver Studio of Perkins&Will 
If we had to choose one word to describe our Denver studio, it would be active. Our lifestyles are active (many of us bike to work, no matter the weather). Our workplace is active (as a dog-friendly bunch, there's boundless canine energy coursing through the halls). And our practice is active (most of our work is for Sports, Recreation and Entertainment clients). We're also actively involved in carrying out our firm's commitment to well-being: we design transformative places that enliven downtowns, foster social connections, and promote physical fitness.