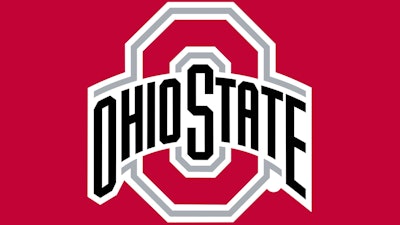 Ohio State University is seeing at least some semblance of normalcy as football season ticket sales have returned to pre-pandemic levels.
According to The Columbus Dispatch, the school has sold 53,606 season tickets to the general public and to faculty and staff for the upcoming 2022 season. That marks the first time the school has sold more than 50,000 non-student season tickets since COVID-19 began two years ago.
It's also the most the school has sold since selling 53,926 in 2017.
The boost in season ticket sales come as the Buckeyes look forward to opening their season by hosting Notre Dame and ending their season with a rivalry game against Michigan on Thanksgiving weekend.
The Dispatch notes the significance of those games, as Ohio State has only twice in its history hosted Notre Dame, and The Game has not been played in Columbus since 2018.
This is the first year that a majority of season-ticket holders are required to make annual seat contributions for the right to purchase tickets in certain locations in at the stadium. Per-seat contributions, which range from $100 to $1,500 depending on location, serve to replace previous forms of giving that require season-ticket holders to pay membership fees to Buckeye Club or the President's Club.