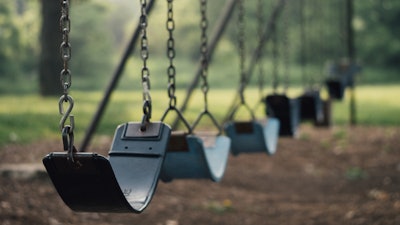 A city in Georgia is considering downsizing its parks to save money.
The City of Augusta might get rid of some of its 60-plus parks and facilities in order to focus limited resources, according to an Augusta Chronicle report.
According to the newspaper, at a recent Augusta Commission workshop, Augusta Parks and Recreation Director Maurice McDowell suggested downsizing.
"If the commission is looking at how to save money," McDowell said, "I don't think you'll be trying to get rid of your own property before you take a look at some of the things that you are being responsible for, that you don't have ownership of."
One of the parks that has been recommended for divestiture is Pendleton King Park, which is owned by the Pendleton King Park Foundation. A report suggested that the city cease its responsibilities with Pendleton, which would save Augusta $259,930, McDowell said.
City budget documents noted the annual budget for Pendleton has been about $160,000 for each of the past four years, but McDowell said the figure includes some needed capital spending, the Chronicle reported.
Rob Dennis, chairman of the foundation, said even if the city ends its partnership with Pendleton, the park will never be sold. "There would be a number of consequences related to not having a partnership with the city, but selling the asset would not be one," he said.
Augusta Parks and Recreation employs about 70 people to maintain 1,500 acres of park space, although the department's responsibilities don't end there. The parks budget is $16.2 million.
A 2016 master plan that catalogued Augusta's 60-plus parks and recreation facilities consisting of:
12 mini-parks of an acre or less
18 neighborhood parks, which have an ideal size of five acres
Nine community parks ranging around 15 acres serving multiple neighborhoods
Three regional parks of 50 acres or more: Diamond Lakes Regional Park, at 296 acres, Lake Olmstead Park and stadium, at 96 acres and Pendleton at 64.
The reason for the number of parks in Augusta has been largely a mystery, the Chronicle reported. McDowell said that over generations, the government may have been too willing to take on the additional maintenance duties.
The Trust for Public Land believes every resident should be within a 10-minute walk of a park. Since Augusta is nowhere close to that goal, it's probably not the time to consider divesting or decommissioning parks, said George Dusenbury, Georgia state director for the trust. He's also the former Atlanta parks commissioner and a Decatur city commissioner.
"My core message is that cities and counties should be spending more on their parks system, and you get what you put into it," Dusenbury said, as reported by the Chronicle.
The commission hasn't taken any action on the proposal but is expected to take it up later in April, according to the Chronicle.
"I think that's a healthy debate for the city and for the citizens of Augusta to have, to understand it from that perspective," he said.