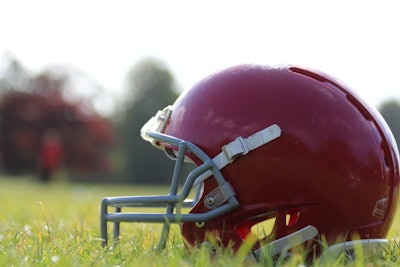 High school athletic programs are struggling to secure equipment before the fall season begins, as supply chain problems persist.
Ironton (Ohio) High School football coach and athletic director Trevor Pendleton told WSAZ 3 that his team didn't have the new jerseys it was expecting to start the season. But the problem doesn't end with a shortage of jerseys.
"There is a big wait time on helmets and shoulder pads. They're just struggling to get them in, they're so far behind on orders," Pendleton said.
Ironton players ended up wearing jerseys from the previous year, and the team had to quickly make some duplicate jerseys so everyone had one to wear.
"Going forward, I think the kids are going to want to be in the jerseys that we got," Pendleton said. "They're really excited for that, and we're excited for them to be in them also."
Pendleton said the equipment shortage is pervasive.
"I'm on an AD email blast and daily you see people asking, 'Hey does anybody have helmets we can buy, borrow, whatever,'" Pendleton said. "It's really great on the other side of it. You see a lot of people coming together, working together to get the kids on the field, which is the ultimate goal."
Pendleton suggests others get their orders in as early as possible.
"People have to understand you've got to get these things in as quick as you can in a timely manner, then you've got to be patient," Pendleton said. "You've just got to make do until you can get the stuff in."