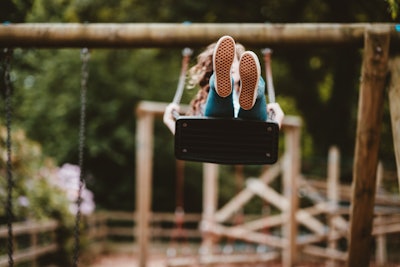 The costs associated with vandalism at public parks are adding up for two departments, and they're increasing security measures to prevent continuing issues.
In Columbia Falls, Mont., the city parks have taken a beating by vandals this year, Hungry Horse News reports. All of the parks have seen some sort of vandalism this summer.
The damage earlier this year at Red Bridge Park was extensive enough to reach felony status, city manager Susan Nicosia told the local newspaper. At Marantette Park, the slide had to be closed because someone broke it.
Vandalism is not only expensive, it ruins the experiences for children who want to play on the equipment.
City police make regular patrols and officers have also started using trail cameras to try to catch vandals.
The city is also working on installing motion-detector lights.
In Toledo, Ohio, city council just approved new funding to increase safety and infrastructure improvements in city parks Tuesday, WTVG-TV reported.
The current camera equipment is outdated and is even no longer functional in some parks. The funding includes investing up to $150,000 in new security cameras in 15 parks.
Parks director Joe Fausnaugh told the ABC affiliate station that the placement of the new cameras is based on nearly 100 calls for police service in the parks spanning the past three years.
Kaneesha Coletraine, a Toledo resident and frequent park-goer, said that while the cameras can impede on privacy, she understands the need for surveillance.
"I mean, I think it could be beneficial a little bit. But I do think it is kind of a little bit of an invasion of privacy because people are going to be here doing events and want to keep it private. But it can also be beneficial with all of these crimes and kidnappings and all of that stuff," Coletraine said.