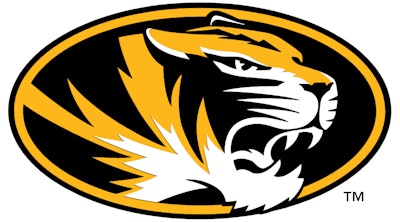 With an athletic department operating in the red for five straight years, the University of Missouri Board of Curators announced plans to work with professional services firm Huron to help Mizzou achieve athletic excellence through strategic investment.
As reported by ABC affiliate KMIZ in Columbia, the partnership will cost the University $540,000 and will provide an assessment of the current state of resources and infrastructure that support Mizzou Athletics, while also outlining a roadmap for how the board can enhance support.
"The landscape of college athletics has evolved rapidly in the last couple of years due to changes like Name, Image and Likeness, and conference expansion," said Darryl Chatman, Board chair and former MU football player, as reported by KMIZ.
Huron will issue the results of the full review and recommendations in fall 2023.
As reported by the St. Louis Post Dispatch, the firm's study will support second-year athletic director Desiree Reed-Francois' Mizzou Momentum strategic plan, which addresses several key elements, including the university's plan for name, image and likeness opportunities for athletes.
Despite Mizzou's five-year budget deficit, the athletic department saw a significant uptick in attendance figures and ticket sales for football this season. Mizzou attendance increased by 17 percent, the biggest jump in the Southeastern Conference. Mizzou has seen increases of 37 percent for student ticket sales, nearly 10 percent growth in Tiger Scholarship Fund revenue and a 26 percent increase in social media engagement, as well as 25 and 20 percent increases in men's and women's basketball attendance, respectively.
Huron has conducted work for other programs such as Vanderbilt, Rutgers, Pitt and San Diego State.