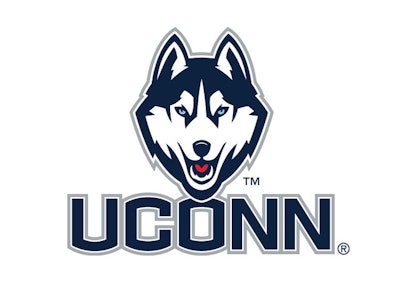 The University of Connecticut athletic department operated at a $53 million deficit for the 2022 fiscal year, due in large part to the school's contract payoff to former men's basketball coach Kevin Ollie.
As reported by Paul Doyle of CT Insider, UConn's financial statements to the NCAA for the fiscal year ending in June 2022, made public Tuesday, indicate the athletic department was provided with $46.5 million in "direct institutional support," and another $6.5 million in revenue came from student fees.
Of the institutional support, $13.4 million was funneled to the men's basketball program. The program's expense ledger showed $11.4 million for severance and another $2.4 million in "other operating expenses," both expenses part of the Ollie severance, school officials confirmed to Doyle.
UConn fired Ollie in March 2018, citing "just cause" related to NCAA violations, and the school attempted to deny the former coach money owed on his contract. Ollie won an appeal, and UConn paid him more than $11 million in January 2022, Doyle reported.
"UConn had set aside funds in reserve in recent years for this potential liability as a responsible budgeting measure," a UConn spokesperson said. "Those funds did not come from state allocations or related sources. No UConn programs will be reduced, and no other funding will be sought in the resolution of this matter."
The school's previous financial report showed a $47.3 million deficit, exacerbated the COVID-19 pandemic. UConn also ran deficits in 2020 ($43.5 million) and 2019 ($42.3 million).
In 2020, acting on a mandate to reduce its institutional dependency by 25 percent by 2023, the athletic department eliminated the men's cross country, men's swimming and diving, men's tennis and women's rowing programs. The women's rowing team was subsequently reinstated following a Title IX lawsuit.
"At a time when budgets of 'Power 5' conference members have increased substantially and in some cases are nearing $200M, UConn athletics continues to find ways to remain competitive nationally with far less," the school said in a statement, as reported by CT Insider.