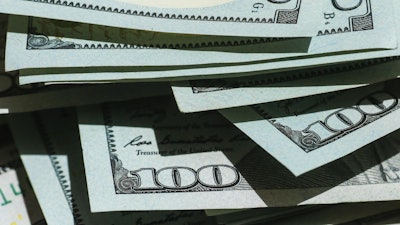 Washington Commanders owner Dan Snyder has reportedly agreed to sell the team to an ownership group spearheaded by Philadelphia 76ers co-owner Josh Harris, Magic Johnson and Mitchell Rales.
According to the local NBC affiliate, the purchase agreement for $6.05 billion is fully funded, but the deal has not been signed and could still fall apart.
The Commanders were recently ordered to pay more than $600,000 for the team's alleged mishandling of season-ticket deposits.
The Commanders settled with the District of Columbia attorney general's office, which alleged the team didn't return deposits from season-ticket holders and made it difficult for fans to get refunds. The team's actions would have been in violation of the D.C. Consumer Protection Procedures Act.
The team is also the subject of sexual harassment lawsuits, with many workers reporting a hostile work environment. After a series of investigative articles about the team from The Washington Post in the summer of 2020, the Commanders changed their name and Snyder's wife, Tanya Snyder, took over as CEO. .
In the summer of 2022, Forbes valued the team at $5.6 billion in its annual team valuations.