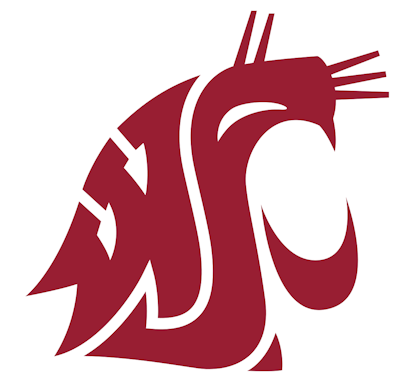 Washington State University president Kirk Schulz said in a written statement that each Pac-12 university will see a significant decrease in revenue distribution due to overpayments from a conference media partner and the fact relocation of conference headquarters out of San Francisco exceeded budget projections.
Moreover, the president said the WSU athletic department exceeded its expenditures for the year due to "inadequate documentation of revenues and expenses."
According to the statement, as reported by CBS affiliate KREM in Spokane, WSU athletic director Pat Chun said that immediate actions will be taken to help offset the projected deficit, including a temporary freeze on current and future positions, non-essential travel and new professional development.
"My fiscal expectations for Cougar Athletics remain the same — an annual balanced operating budget, the development of appropriate reserve funds, and a repayment plan to pay down internal debt," Shulz said in the letter. "As planned, we will also continue to engage in conversations with the Athletics Council in the fall around repayment of accumulated debt."
Shulz says he and the department "remain committed to transparency about the Cougar Athletics budget" and "improving the fiscal health of the university."
"The Pac-12 media rights payments are absolutely critical to the future of Washington State because the conference is still searching for a new media rights deal," reported Alex Crescenti of Spokane's KXLY radio. "This week, WSU was dealt with a huge blow, as ESPN is reportedly out as an option for the primary rights holder, and the Pac-12's current deal with ESPN and FOX is set to end on July 1 next year.
"Last year, the Board of Regents approved a budget for fiscal year 23 that would operate with a $1 million deficit, but they did also project to earn more than $40 million between the NCAA and Pac-12 conference. However, it's unknown how much they actually received."
More information will be presented at an upcoming Board of Regents meeting, Crescenti added.