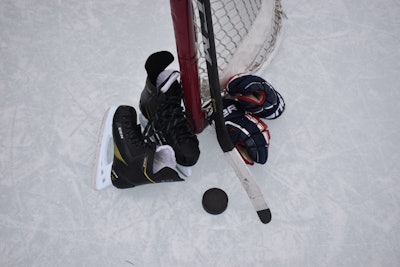 A female high school hockey player in Pennsylvania had to endure vulgar taunting from opposing students at a game last week, and the reaction from state and county athletics officials has been swift.
In a video that surfaced on social media last week during a game between the Mars Fighting Planets and the Armstrong River Hawks, students from Armstrong can be heard chanting sexist and vulgar chants at the Fighting Planets' female goalie.
Now County commissioners say it will not happen again and have enacted a zero-tolerance policy. Effective immediately, no students grade 7 through 12 are allowed at the Belmont Complex for River Hawk varsity or middle school games.
Meanwhile, the Pennsylvania Interscholastic Hockey League also announced disciplinary measures aimed the Armstrong students. According KDKA, Armstrong students in 9th through 12th grade are not allowed to attend their school's varsity hockey games for the rest of the season, including playoff games.
Armstrong head coach Eddie Germy said the PIHL made the right call.
"I'm OK with that because it shouldn't have happened, it should have been stopped. For our kids, they enjoy having the student section here but not something like that," said Germy.
The ban on students won't apply to siblings of hockey players, but if a fan is removed from the facility by staff or security, they will not be allowed back in for the remainder of the season.
Support has continued to grow for the goalie. The Mars game set for Monday has been moved to the Penguins practice facility in Cranberry in anticipation of a huge turnout.