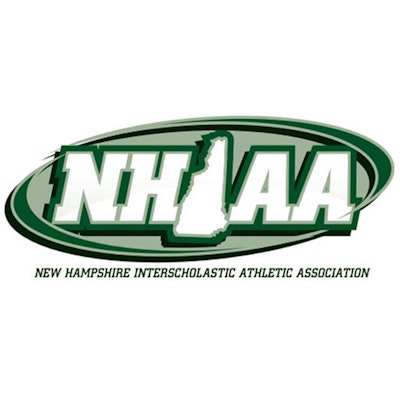 For the second straight year, the New Hampshire Interscholastic Athletic Association announced there will be no indoor season due to no available venues to host meets.
"The indoor track season is dependent upon facilities willing and able to host regular season events," NHIAA Executive Director Jeff Collins said Monday, as reported by the Fosters Daily Democrat. "Unfortunately, due to the pandemic, the facilities are once again unable to host events this winter."
In recent years, NHIAA has held regular season and state championship meets at venues such as the University of New Hampshire, Dartmouth College and Plymouth State University, as many local high schools lack indoor track facilities.
This forces track and field athletes to wait until the outdoor season in spring 2022 for official NHIAA competitions to resume.
"These kids look forward to their season every year, and for the last two years, they haven't been able to run because of the rules of the venues that have an indoor track," Portsmouth athletic director Tom Kozikowski said.
Kozikowski and his Portsmouth coaches have had conversations about trying to "find other ways" to hold competitions this winter, including the possibility of hosting an outdoor meet on a weeknight or a Saturday morning if the weather cooperates. "As long as there is no snow on the ground, I think we can do it," Kozikowski said. "We were going to have one last year, but it got way too cold. Sometimes some of these (winter) nights are as cold as they are in April, so these kids are used to it anyway."
Winnacunnet athletic director Aaron Abood was not surprised when he heard the official announcement Monday, the Daily Democrat reported.
"We kind of had a feeling it was going to go down like this just because we knew UNH was probably not going to allow use of their indoor track, and we heard Dartmouth wasn't allowing use, and I believe Plymouth State is in the middle of a renovation of its track," Abood told the paper. "NHIAA was holding out hope something would pop up but in terms of a large enough venue to host these bigger division meets, and state meets. UNH was kind of our [final] option and they, formally, must have said no the other day. Obviously, anytime a season gets canceled everyone is pretty upset."
Like their counterparts in Portsmouth and elsewhere, Winnacunnet track coaches are prepared to continue with practices for those student-athletes who are interested.
"Our coaches are going to host practices every day, as well as weight room workouts, and strength and conditioning workouts," Abood said. "Basically, it will be something similar to what last year was in terms of kind of just training and keeping the kids active and preparing for their outdoor season come March."