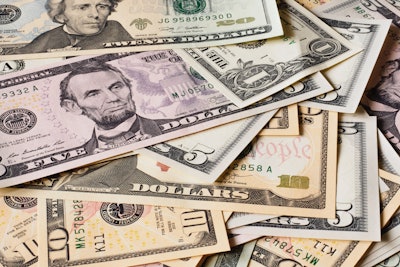 The new era of name, image and likeness profitability that officially began in July is testing new ground with team deals. A lack of guidance from collegiate sports' governing body on NIL is creating confusion about what kinds of deals should or shouldn't be permitted, Inside Higher Ed reported.
An agreement between Brigham Young University and a protein bar company will provide scholarship football players with $1,000 each for representing Built Bar, while non-scholarship teammates receive a stipend that will "cover the cost of their tuition for at least one year," according to ESPN.
The University of Miami also had an early whole-team deal, with scholarship football players earning money for promoting a chain of gyms on social media, CBS Sports reported.
With their whole-team NIL deals, BYU and Miami are in territory that hasn't been clearly defined by the NCAA.
"There's not really any guidance from the NCAA," said Erin E. Butcher, a higher education attorney at Bricker & Eckler in Ohio. "Where does a group deal cross the line from a permissible NIL deal to being some sort of improper recruiting inducement or pay for play?"
The NCAA is taking a look at programs that have potentially crossed the murky lines of NIL, Inside Higher Ed reported. NCAA president Mark Emmert didn't reveal specifics, but he announced in December that the NCAA was investigating "a number" of schools for possible NIL violations.
The NCAA may be probing the whole-team deals for possible pay-for-play violations. Inside Higher Ed reported Tuesday that Miami said it had not been contacted by the NCAA regarding an NIL deal signed with a chain of gyms.
BYU, however, told Inside Higher Ed that it has heard from the NCAA with questions about the NIL deal between the football team and the protein bar company.
"We have communicated with the NCAA concerning the Built Bar NIL arrangement," Jon McBride, associate athletic director for communications and media strategy at BYU, said in an email, Inside Higher Ed reported. "They have informed us they do not have any additional questions at this time. We will continue to monitor and abide by the NCAA interim NIL policy."
Thilo Kunkel, a professor and director of the Sport Industry Research Center at Temple University, told the publication that one way schools can cross the line on such deals is if athletes are collecting NIL money without providing a service, which is essentially a pay-to-play issue.
"The payment is directly linked to a certain deliverable," Kunkel told Inside Higher Ed. "Oftentimes, these deliverables are social media posts. However, some of these athletes that are at these universities don't even have a public Twitter or Instagram account. So that means that they're getting paid for a deliverable that they essentially can't fulfill as it currently stands."
Beyond pay for play, legal experts said that schools have to be careful to avoid signing whole-team NIL deals that may be a potential recruiting inducement and thus an NCAA rule violation.
Some experts think the NCAA is responsible for creating the possible compliance issues. Despite having years to plan for the potential of NIL for student athletes, Kunkel said, the organization did little to prepare. The lack of a well-designed NIL framework makes compliance harder for schools.
Now the NCAA finds itself policing an area it never prepared colleges, students or itself to navigate.
Kunkel said: "With the lack of a framework, people are going to start bending the rules."