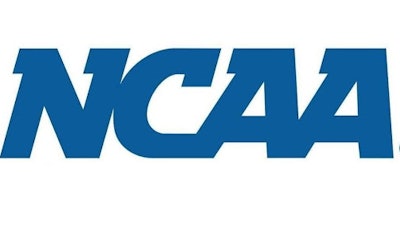 During the 2022 NCAA Convention, national office staff updated members on the first two phases of reform efforts stemming from recommendations from a 2021 gender equity review of NCAA championships. The update came during the education session "Title IX Approaches 50 Years: Striving for Gender Equity in Intercollegiate Athletics."
The gender equity update gave members a snapshot of progress made involving championship operations, the student-athlete experience, marketing efforts and other structural changes, after the outside gender equity review. The update also charted ongoing work from an internal NCAA steering committee and membership-based committees tasked with keeping the equity work moving forward.
Many of the Phase one reforms involved Division I women's basketball, where 65 gap areas specific to the championship were identified for further evaluation. So far, 40 of the 65 gaps have been resolved.
Increased collaboration and communication between the men's and women's basketball committees and staffs have occurred since last year, which started with a side-by-side comparison of the women's and men's student-athlete experience from bracket selections through trophy presentation. Noticeable enhancements for this year's women's championship will include adding student-athlete and family lounges in each team hotel, gift/memento enhancements, and upgrades to in-venue experiences, such as game presentations, player introductions and additional branding in the locker rooms.
The Division I women's basketball tournament field expanded from 64 to 68 teams, with the four additional teams playing in "First Four" games. For 2022, as a transition year, the First Four games will occur on four of the Top 16 campus-hosted first- and second-round sites, and starting in 2023, the First Four games will occur at a predetermined site similar to the men's basketball championship format for that opening round.
Reforms also involved marketing, branding and broadcasting. One of the most notable changes in Division I women's basketball involves now using the well-known brand "March Madness" and designating the previously used "Four It All" to be used as a secondary brand specific to the women's basketball championship. Adding more branding and signs at all rounds of the women's basketball championships, including in the arenas and locker rooms and throughout the host city for the Women's Final Four will enhance the student-athlete experience.
"We're doing everything we can to ensure that the in-venue experience for the First Four and first and second rounds will be presented with the expected NCAA championship-branded feel, which includes increased branding and signage," said Lynn Holzman, NCAA vice president of women's basketball.
"For the 2022 Women's Final Four, we are also instituting a new event as part of the Super Saturday activities. That is an open-to-the-public practice with the two remaining teams. It will be in the Target Center during the day, and it provides another opportunity for the community to participate in Women's Final Four weekend events, even if they don't have tickets to the games."
he championship is receiving more support within the national office by groups such as digital, public relations and operations areas. Women's basketball also added staff members, and its operating budget was increased.
Phase two of the gender equity review looked closer at other championships in all three divisions. Various men's and women's sports were compared, and the staff was asked to engage with sport committees for further comparisons and evaluations.
"The issues and questions started with men's and women's basketball, but we knew that we needed to take a look at all of the championships to ensure the student-athlete experience," said Joni Comstock, NCAA senior vice president of championships. "We also take all three divisions very seriously, and we'll be engaging with all three at a greater extent to make sure that they are meeting everyone's expectations and that they are equitable."
Immediate improvements were made in external operations areas, which included making staffing adjustments and reassignments on championship coverage to ensure equity and better event support in all areas of management. Also, a "sport leader" was created in championships for all 23 sports to develop expertise of the sport, share best practices, grow leaders, and ensure championships are running fairly and equitably in the best possible way for student-athletes.
Specific enhancements with the broader base of championships included modifications around bracket selections, travel parties, and squad and bench numbers. Beach volleyball and women's ice hockey now have expanded brackets. Division I is currently reviewing additional bracket expansions, while Divisions II and III will review the topic later this year.
Other reforms included days off between championship competitions for Division I softball, volleyball and women's gymnastics. Discussions continue around the possibility of cross-promotion of sports and enhancing marketing and branding across all divisions.
Structural efforts include a standardized data system for equity review and audits, more senior staff presence at NCAA championships, a gender equity evaluation process and making sure reviews also include single-gender sports. Budgetary increases and additional broadcast opportunities will be implemented for some championships.
NCAA Senior Vice President of Basketball Dan Gavitt noted ESPN's ongoing support of all NCAA championships.
"We're appreciative of ESPN's coverage of all our championships, especially women's basketball, and for their commitment to making coverage more equitable with promotions and marketing," Gavitt said. "They are a valued partner and have created good experiences for our student-athletes."