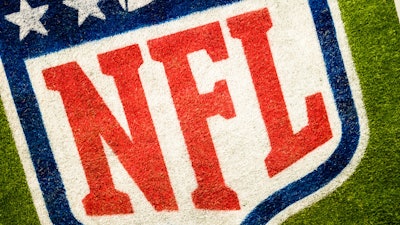 The NCAA and the NFL are partnering on a new program that will help promote and educate aspiring football administrators.
The inaugural NFL/NCAA Administrators Academy took place Sunday through Tuesday at the NCAA national office in Indianapolis, delivering professional development and experiential learning for graduate assistants and interns who aspire to build careers in the administration side of football.
"We designed the academy to equip young professionals seeking opportunities in football administration at the collegiate and pro level with professional development resources and the necessary skills to plan for and attain roles within this space," Lamarr Pottinger, associate director of NCAA leadership development, said in a statement. "We were thrilled to work hand in hand with the NFL to create a truly transformative curriculum that would be immediately applicable for our learners."
The academy kicked off with a networking reception at Lucas Oil Stadium, the beginning of a weeklong emphasis on connection-building. At the reception, learners mingled with administrators on campus and at the NFL level in their areas of interest.
NCAA leadership development led the three-day program. Guest speakers delivered curriculum touchpoints and represented college football programs, NFL clubs and subject matter experts. Topics included thoughtful leadership, effective communication, strategic thinking and planning, influence and negotiation. Particular focus was placed on navigating career paths in football and the administrative roles that cohort members could aspire to in the future. The in-person experience culminated in a group presentation, where academy participants honed collaboration skills while critically thinking through a realistic professional scenario.
Although the in-person academy has concluded, cohort members will now transition to phase two of the program experience, where they will be paired with a mentor from the college or professional ranks. This structured five-month mentorship opportunity will assist academy participants in fostering strong relationships in the football community while sparking further conversations surrounding career development that will support them in their professional journeys.