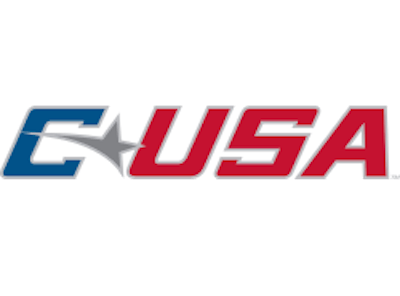 Conference USA released a statement Tuesday saying it will pursue legal action after three member athletic programs announced plans to leave the conference at the end of the academic year in June.
"Conference USA intends to conduct the 2022-23 athletic year with the full 14 institution membership intact," the conference's board of directors said in a statement, as reported by Sports Illustrated. "The C-USA Board of Directors will exhaust all necessary legal actions to ensure all members meet their contractual obligations as defined by and agreed to in the Conference USA Bylaws."
On Feb. 11, Old Dominion, Marshall and Southern Miss all announced plans to leave the conference as of June 2022 and join the Sun Belt Conference. The announcement came later in the same day that C-USA included all three schools as part of their official 2022 football schedule, SI reported. Meanwhile, the Sun Belt released its composite 2022 football schedule and it, too, included the three schools.
At the time, Old Dominion and Southern Miss released similar statements expressing their disappointment with C-USA.
"The University first advised the Conference in early December 2021 of the University's plans to terminate its membership in June 2022," read the Old Dominion statement, as reported by SI. "Since then, the University has clearly and consistently repeated its intentions to the Conference. The University offered to cooperate with the Conference to ensure that all remaining C-USA members had complete competitive schedules for those sports in which the University competes. The Conference refuses to discuss such an arrangement with the University."