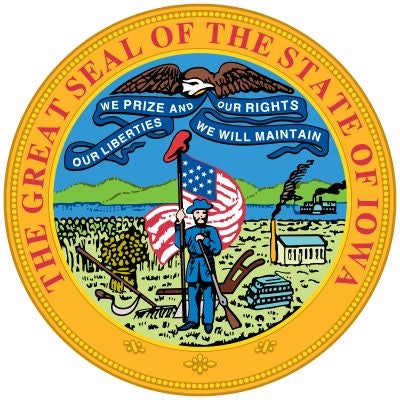 Transgender individuals would be banned from competing in girls' and women's sports offered by Iowa's schools, colleges and universities under a bill passed Monday by Iowa's House of Representatives.
As reported by the Des Moines Register, the House voted 55-39 to pass the bill, with all but one Republican voting in favor and every Democrat opposed.
The bill's Republican supporters say it's aimed at "protecting girls' sports" from what they say are unfair athletic advantages for transgender girls.
"This bill is not about discrimination. This bill is about protection," said the bill's floor manager, Rep. Skyler Wheeler (R-Orange City). "Ladies and gentlemen of the House, it's simple: Girls should not be sidelined in their own sports."
LGBTQ advocacy groups, transgender Iowans and other opponents have countered, saying that it will discriminate against transgender youths and prove potentially harmful to their mental health, the Register reported.
Lawmakers significantly expanded the scope of the bill Monday to include both public and private colleges and universities in Iowa. The original House bill would have only applied to K-12 schools, and the current version of the Senate bill includes public four-year universities and community colleges, but not private colleges.
The Iowa Senate could vote on its own version of the legislation this week. Gov. Kim Reynolds, a Republican, called for the Legislature to pass a similar law last year, but said this month that she'd wait to see the final version of the bill before deciding whether she'll sign it.
"Putting this into Iowa law and using positions of power to go after the most vulnerable of us — children — would send a very chilling message that Iowa isn't welcoming," said Rep. Ross Wilburn, D-Ames. "This legislation is discrimination, plain and simple."
As of Dec. 1, bills banning transgender individuals from sports participation had been introduced or passed in all but 14 states, according to U.S. News & World Report.