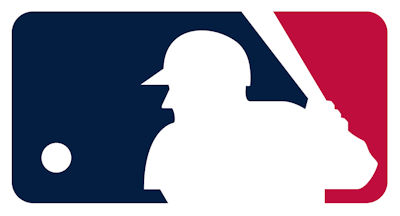 In a worst-case scenario for Major League Baseball, players and owners failed to come to an agreement on a new collective bargaining agreement, forcing the league to cancel the first two series for each of the 30 teams, amounting to a total of 91 cancelled games.
"We exhausted every possibility of reaching an agreement before the cancellation of games," commissioner Rob Manfred said during a news conference in the left-field corner of Roger Dean Stadium as fans outside the spring training home of the Miami Marlins and St. Louis Cardinals chanted: "We want baseball!"
The players held their own press conference nearby, saying they're trying to avoid the situations some players were put in last season.
"This has been making in the years, seeing things that have happened over the course specifically of this last CBA," pitcher Max Scherzer said, "things that have happened to different players in certain situations, that we absolutely have to have corrections."
According to the Associated Press, Manfred said that players will not receive salary or major league service for games missed, also noting that the missed games will not be rescheduled, which the players oppose.
"To say they won't reschedule games if games are canceled or they won't pay players for those games that are canceled is solely their position," chief negotiator for the players Bruce Meyer said. "We would have a different position."
The two sides held 13 negotiation session over 16.5 hours Monday and made no progress. By morning, the league said it had sent the players its "best offer." The players rejected that offer and both sides said they were leaving town with no date scheduled for bargaining to resume.
"Against that backdrop of growing revenues and record profits for owners of the league," union head Tony Clark said, "players seek and deserve nothing more than fundamental fairness."
According to an analysis by the AP, players would lose $20.5 million in salary for each day of the season that is canceled, and the 30 teams would lose large sums that are harder to pin down.
Aside from rule changes, the most contentious proposals involve luxury tax thresholds, the size of a new bonus pool for pre-arbitration players and minimum salaries.The league is proposing raising the tax threshold from $210 million to $220 million in each of the next three seasons, $224 million in 2025 and $230 million in 2026.
Players have asked for $238 million this year, $244 million in 2023, $250 million in 2024, $256 million in 2025 and $263 million in 2026.