The New York Liberty has been fined $500,000 for violating the WNBA's collective bargaining agreement, according to reports. The team repeatedly chartered flights, which is against the competitive balance rules in the league agreement.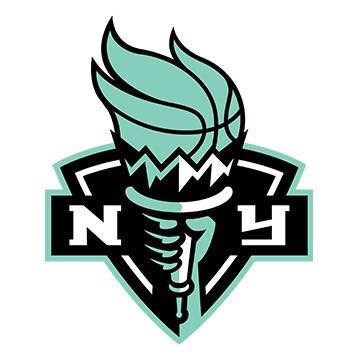 CBS Sports reported that while the league has been willing on occasion to pay for chartered flights for player travel, owners are not allowed to do the same for their teams during the season. Under the current CBA, charter flights are banned. That's because some owners may be willing and able to pay for them, but other owners cannot.
Last season, the New York Liberty, led by new owners Joe and Clara Tsai, decided to push those boundaries by paying for chartered flights anyway, according to a Sports Illustrated report. After they were caught, the league office suggested massive penalties, including a $1 million fine, substantial loss of draft picks and possibly even "termination of the franchise."
The Liberty then stopped chartering flights, and didn't for their first-round playoff game. It was then they were fined $500,000 -- biggest fine in WNBA history -- but didn't face any further punishment, according to SI.com. The fine was originally $1 million but was reduced after an appeal.
During a previous WNBA Board of Governors call in September, the Liberty reportedly made a proposal to have chartered flights be the standard for all teams, and claimed to have a path to get the cost paid for, for three years. The plan didn't go through because it did not have majority support.
In a statement provided to CBS Sports, a WNBA spokesperson disputed that aspect of the report: "At no point was there a New York Liberty proposal for the WNBA Board of Governors to consider offering three-years-worth of charter flights for WNBA teams. It was agreed that the Liberty would explore opportunities regarding charter flights and present it to the Board. To date, that has not happened."
The Liberty paid for charter flights for five road games in the second half of the season, as well as a trip to Napa Valley over Labor Day Weekend for a team bonding experience — a benefit that also violated the CBA. The team ended up losing all five of those road games in the second half of the season, so it's hard to say the better travel gave them much of an edge.
In February, the WNBA announced a $75 million capital raise from investors to help address some of these problems. "It's really important that the players know this is investment in them, even though it's in the league and not a specific team or just specific players," commissioner Cathy Engelbert said. "It's to help grow our revenue streams and produce sustainable long-term growth."