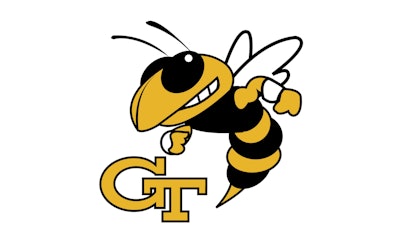 The NCAA Division I Infractions Appeals Committee vacated three of the four scholarship reductions prescribed for the Georgia Tech's men's basketball program.
In a previous decision, the appeals committee removed the application of an aggravating factor from the infractions case and directed the NCAA Division I Committee on Infractions hearing panel to reassess the case classification and prescribe an appropriate scholarship reduction penalty. After the Committee on Infractions issued an amended decision that prescribed a four-scholarship reduction penalty with the opportunity for Georgia Tech to determine how to apply the three remaining reductions as it deems appropriate through 2024-25, Georgia Tech appealed.
On appeal, Georgia Tech argued that in assigning the scholarship reduction penalty, the hearing panel failed to appropriately weigh the aggravating and mitigating factors, ignored relevant case precedent and based the penalty on irrelevant factors. In response, the hearing panel argued that it appropriately weighed the remaining aggravating and mitigating factors, and the penalty was consistent with the penalty matrix and applicable case precedent.
The appeals committee found the school's arguments persuasive and determined that the hearing panel failed to consider and weigh material factors and that the penalty was based in significant part on one or more irrelevant or improper factors. The rationale for the penalty was the same as that used by the hearing panel to support its application of the removed aggravating factor in the original Committee on Infractions decision, and the hearing panel's disagreement with the removal of the factor supported Georgia Tech's argument that the factor was "not fully eliminated from the analysis and had some impact on the penalty determination." Further, the appeals committee determined that the case the hearing panel cited as precedent "does not support the prescribed penalty, but rather [other relevant precedent] points much more definitively to a one-year scholarship reduction."
Therefore, the appeals committee vacated three of the four scholarship reductions prescribed in the penalty, making it a reduction of one scholarship, which was completed by Georgia Tech during the 2019-20 academic year.
The members of the Infractions Appeals Committee who heard this case were Jonathan Alger, president at James Madison; Ellen M. Ferris, committee chair and senior associate commissioner for governance and compliance at the American Athletic Conference; Tom Goss, insurance chairman and executive; Allison Rich, senior associate athletics director and senior woman administrator at Princeton; and Julie Vannatta, senior associate general counsel for athletics/senior associate athletics director at Ohio State.