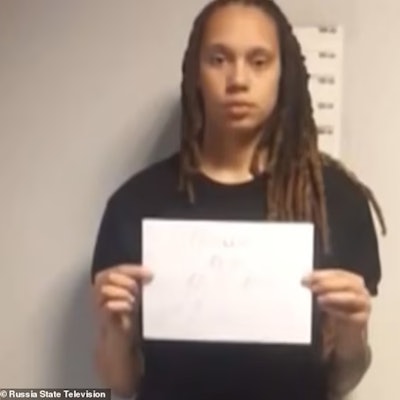 A Texas lawmaker has said he's working to help WNBA Phoenix Mercury star player Brittney Griner, who has been detained in Russia since Feb. 17 on alleged drug charges, the Houston Chronicle reported.
Russian authorities claim 31-year-old Griner — who was in the country to play basketball — had vape cartridges with cannabis-derived oil in her luggage at an airport in Russia, the Associated Press reported. Griner is also a visible figure in the LGBTQ community.
Griner's detainment began five days before Russian leader Vladimir Putin had military forces invade Ukraine.
"This is not the first time in recent years that an American has been detained and then held either without reason or without a sufficient kind of explanation," U.S. Rep. Colin Allred said, as reported by ESPN. "What's obviously different here is that Brittney is an extremely high-profile athlete, and it's happening during the course of a Russian-begun war in Ukraine, in which we are deeply opposed to what they're doing."
Allred's office and the State Department are working to "see what is the best way forward" regarding Griner's detainment, he said Wednesday, as reported by ESPN.
"I know the administration is working hard to try and get access to her and try to be helpful here," Allred, D-Richardson, told ESPN. "But obviously, it's also happening in the context of really strained relations. I do think that it's really unusual that we've not been granted access to her from our embassy and our consular services."
Griner played at Nimitz High School in Houston and was a standout at Baylor. She was drafted No. 1 by the Phoenix Mercury in 2013.
Allred, who played football at Baylor, spoke about the difficulties Griner and her family and friends must be facing, adding that "hopefully, whatever happens, we can get this moving quickly and get her out," ESPN reported.
"This would normally be run through our embassy or consular services in the country. It's also true that we're drawing down some of our embassy personnel in Moscow and the State Department has asked all Americans in Russian to leave. But I don't think that's going to impact the ability for them to advocate on her behalf."