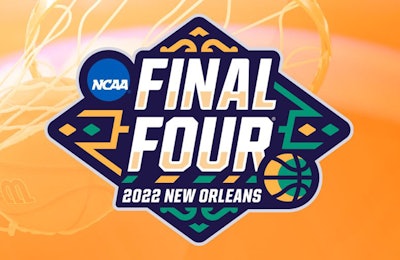 After COVID-19 led to the cancellation of March Madness in 2020, the NCAA has upped its insurance coverage for the tournament.
According to documents obtained by CBS Sports, the NCAA Board of Governors voted unanimously to spend $175 million to establish an insurance "captive" that would address any shortfall in the event of another cancellation.
CBS explains that a captive is a form of self-insurance where the buyer essentially establishes its own company, in part to save money as opposed to paying expensive insurance premiums. In the wake of COVID-19, insurance companies have largely stopped offering policies that would cover communicable diseases.
"The communicable disease [policy] is basically not available at all," Warren Harper, global sports & events practice leader at Marsh McLennan, a global insurance firm, told CBS. "Some people have said it's gone forever and will never come back."
The NCAA provided the following statement on the matter:
"One of the risks included in its captive is event cancellation after an analysis revealed lack of coverage, limited access to markets and the increased cost of event cancellation insurance available in the commercial insurance marketplace."
The self-insurance policy took effect March 1, just 16 days before the beginning of the 2022 NCAA Tournament. The $175 million will also be available to cover any liability expenses.
Insurance reportedly didn't fully cover cancellation of the 2020 tournament, the NCAA did receive a $270 million payout.
The NCAA Tournament is the largest revenue producer for the association's 1,200 members. The NCAA generated $1.15 billion in revenue in 2021, according to its latest financial statement.