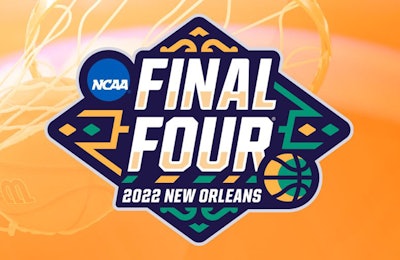 The NCAA has decided to rescind its mask mandate for cheerleaders and press at this year's men's and women's basketball championship.
The association had initially ordered that media members and cheerleaders be "masked when courtside" out of concern for tournament participants.
Insider.com now reports that the NCAA has sent a follow-up email to members of the press, stating that "the NCAA is not enforcing the masking policy" it had previously set in place,
At last night's first round of the men's Sweet 16, cheerleaders, journalists, photographers and officials at the scorer's table were largely unmasked.
The second round of the men's and women's Sweet 16 will begin Friday at 7:00 p.m. ET.