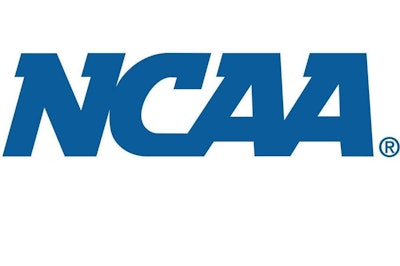 The NCAA Men's Basketball Rules Committee plans to better define rules regarding flopping in the coming weeks with the intent of recommending officials assess without warning a Class B technical foul to players who fake being fouled, beginning in the 2022-23 season.
All rule proposals must be approved by the NCAA Playing Rules Oversight Panel, which is scheduled to discuss proposed men's basketball rules changes June 9.
If a player is called for flopping, the opposing team would shoot one free throw.
Currently, the definition of flopping in the NCAA Men's Basketball Rules Book is:
Faking being fouled (flopping) on block/charge plays, on attempted tries on field goal attempts or using any other tactics such as a "head bob," which might incorrectly lead an official to believe that a foul has been committed.
The committee made a similar proposal last year, but there were concerns in the men's basketball community that removing a warning, which is the current rule, before awarding a technical foul would not have the desired effect.
The Division I Men's Basketball Oversight Committee and the Division I Men's Basketball Competition Committee support the concept of allowing officials to call technical fouls without warning when they determine a player has faked being fouled.
"We didn't feel like we were getting the results that we wanted with the warnings," said Bob Huggins, committee chair and head coach at West Virginia. "Our goal is to continue to try to get flopping out of the game. The committee believes giving the officials the ability to call a Class B technical foul the first time they see a player faking being fouled, it will be more of a deterrent."
Technology rules
The committee is continuing experimental technology rules for conferences to allow teams to view live video and pre-loaded video on their bench for the upcoming season if the conference submits a waiver request.
Conferences that choose to use this experimental rule must decide what technology can be used within its parameters.
The experimental rule will also be allowed in multiple-team events and the 2023 National Invitation Tournament.
Media timeouts
Conferences as well as the National Invitation Tournament can experiment using five media timeouts on the first dead-ball situations under the 17-minute, 14-minute, 11-minute, 8-minute and 4-minute marks of either half.
The rationale is to help the flow of the game so commercial breaks will not be taken when teams use their allotted timeouts.
Committee chair
The rules committee selected Tennessee head coach Rick Barnes as its new chair.