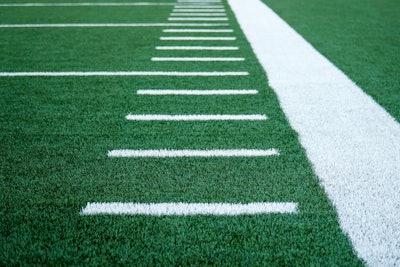 Colleges and universities are struggling to navigate the new world of NIL, and high school administrators are now having to do the same.
According to a Chicago Tribune expose on the matter, seven states now allow prep athletes to engage in NIL deals, with other state high school associations like Ohio currently in the process of mulling new rules around the practice.
The National Federation of State High School Associations has said since the NCAA passed its rules around NIL that it didn't support the same for prep athletes.
In July 2021, NFHS executive director Karissa Niehoff wrote that while wouldn't insert itself into the debate around college athletes earning money off their name, image and likeness, it would emphatically declare that high school athletes could not do so.
"Current high school student-athletes CANNOT earn money as a result of their connection to their high school team," Niehoff wrote at the time.
Niehoff and the NFHS remain against NIL at the prep level and are skeptical it will really take off, even in states that have passed rules allowing the practice.
"I don't think we're going to see a lot of this," Niehoff told the Tribune, saying it "is not intended to be an opportunity to earn a living, and we hope it will stay that way.
Related: NIL Rules Do Not Change for High School Athletes
David Ridpath, an associate professor of sports business at Ohio University, told the Tribune that he doesn't see any problem with NIL deal, saying student from high school to college have a right to enter any marketplace they wish.
"In my view, it's all been positive," Ridpath said. "College and, by extension, high school athletes, are not employees and should not be restricted to any market place where they have value."
While most of the prep deals up to this point have been modest deals, there have been some exceptional bets being made on young talent.
High school basketball standout Mikey Williams from San Diego will play his senior season in high school and has signed a deal with shoe and athletic apparel maker Puma for an undisclosed amount while attending a sports academy in Florida.
Meanwhile, former Texas high school football star Quinn Ewers decided to forgo his senior year of high school and enrolled early at Ohio State last year, allowing him an NIL deal worth $1.4 million.