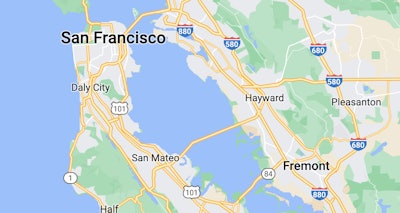 A San Francisco Bay Area high school cheer squad — under fire after the mostly white team was accused of racist behavior — is now demanding an apology, according to KNTV reports.
The squad was accused in a social media post of posing with what appeared to be a Black mannequin head. The superintendent called it a "racist" mascot in a letter to parents. Allegations included that the mannequin was named "Kareem."
The pictures were re-posted by the Instagram account "Black Bay Area" and appeared to show members of the California High School cheer squad posing with the mannequin, KNTV reported.
"That is not something that we can accept, nor will we tolerate," San Ramon Valley Unified School District superintendent Dr. John Malloy told KNTV, the Bay area NBC affiliate.
KTVU reported that the attorney representing the cheer team claimed the photo was doctored to make the head appear darker than it actually is and denied that the team used that name for the doll.
Attorneys and parents of the California High School stunt team held a news conference Thursday demanding that the San Ramon Valley Unified School District superintendent be removed for "his reckless perpetuation of false claims of racism and his endangerment of children," according to a KTVU report.
Lawyers for the parents said the young women on the cheer team felt insulted after the superintendent's letter was issued and people started calling them racists at school. The IG account tagged the cheer squad on Instagram, which has now been made private.
Malloy said he was deeply concerned as the school district has recently been expanding its on-campus sensitivity training.
"We don't accept this. We understand that it's wrong, and we also understand that it's harming some members of our community more than others – especially those who may identify as Black or African American," Malloy said.
Parents and students alike have expressed concerns.
"If they meant it as a statement, they should have clarified that. If they meant it as a joke, it's not funny," said Angelica Tucker, a mom who lives in the neighborhood and has two young daughters who thinks might want to try out for the cheer squad. Tucker said she hopes the incident can be a teachable moment.
"It can open up their eyes to the fact that there's no representation that looks like them on the cheerleading squad, and maybe they will be the first ones to do it," said Tucker.
Malloy the district may need to expand its sensitivity training to make sure another incident like this doesn't happen again.
Updated June 7, 2022