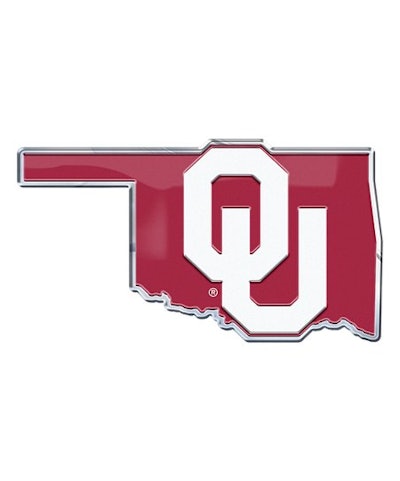 Oklahoma state representative Justin Humphrey, said he has received reports that officials at the University of Oklahoma forced student-athletes to participate in a 2020 "unity march" that allegedly included support for political organizations such as Black Lives Matter.
As reported by the Oklahoma Council Of Public Affairs, if OU did force students to participate, the incident could involve violation of students' First Amendment right to free speech.
Humphrey, a Republican from Lane, Okla., raised the issue in a letter sent to University of Oklahoma athletic director Joe Castiglione that Humphrey subsequently released to media outlets.
"I have received reports that you have used your influence and office to compel all OU student athletes to participate in a 'unity march,'" Humphrey wrote to Castiglione. "Moreover, it is my understanding this march was to support activist organizations like Black Lives Matters (BLM) and other so-called social justice groups. Also, there are concerns about embroidered patches promoting BLM and/or other radical organizations on athletic uniforms.
"If these allegations are true, please specify how and by what authority you are forcing student athletes to participate and promote this social agenda, particularly when BLM has been exposed as a money source for certain of its paid leadership," Humphrey continued. "Accordingly, I would ask you to answer if you have used state and federal resources in the forms of programs, equipment, and apparel to advocate, benefit, and advertise for these socialist political organizations."
Humphrey also asked the university to identify any contribution received by the school "from activist organizations for advancing their agendas. This includes, but is not limited to, BLM."
Black Lives Matter has long been a controversial organization, although criticism has grown in recent months, OCPA reported.
In response to a request for comment, Mackenzie Scheer, director of media relations for the University of Oklahoma, said, "The allegation that OU student-athletes were compelled to participate in an event is unfounded. In 2020, a group of OU student-athletes participated in a student-organized Unity March of their own volition. Out of respect for the privacy of its donors, the OU Foundation does not disclose donor information; however, the university only accepts gifts that are expressly in support of its mission. The university is in communication with Rep. Humphrey on this matter.".
In 2019, Oklahoma legislators passed a law providing greater free-speech protections for students at state colleges and universities. That bill initially waived Oklahoma universities' immunity from federal lawsuits to allow students to seek a remedy for free-speech violations, but college officials successfully lobbied to have that language taken out.