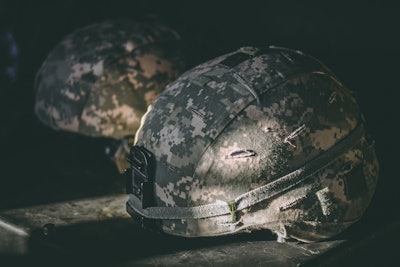 Senate lawmakers are seeking to create separate fitness standards for specific combat specialties.
According to Army Times, the move would require all of the armed services to consider separate fitness standards for troops in non-combat jobs to ensure that a more difficult fitness test would force out those candidates whose jobs are less physical.
The new requirement would require the military, which has spent the last several years completely revamping its fitness test, to revisit the matter.
The overhauled ACFT has only officially been in place for a few months, but members of the Senate Armed Services Committee on Wednesday voted in closed-door deliberations to create a requirement for a supplemental test in addition to the ACFT's baseline standards. The language would be included as part of the
"Service members in military occupational specialties requiring close enemy combat must meet rigorous physical fitness requirements to ensure operational mission success," report language in the authorization bill stated, according to Army Times.
The amendment calls for Army officials to provide new "sex-neutral high fitness standards" for Army combat jobs by next summer, if the NDAA passes, as usual, this winter. The new requirements would be "higher than those for non-combat [jobs]."
The provision was introduced by senators Joni Ernst (R-Iowa) and Tom Cotton (R-Arkansas). It was approved by a bipartisan vote with several democrats suggesting the new Army test be abandoned.
The full Senate is expected to vote on the latest defense authorization bill next month, and then begin negotiations with House lawmakers on a compromise version for consideration later this fall.