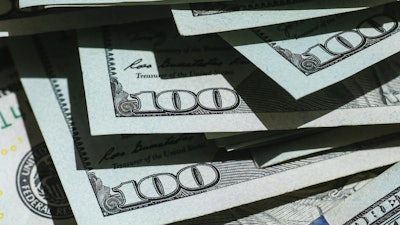 As college sports navigates the new and sometimes chaotic world of the NCAA's NIL rules, a pair of lawmakers are preparing a bill that could add some continuity to the disparate rules in place across different states.
Senators Tommy Tuberville (R-Alabama) and Joe Manchin (D-West Virginia) are in the process of reaching out to college sports leaders, including the Southeastern Conference commissioner, for feedback and ideas on how to regulate the way athletes are compensated for their names, images and likenesses.
The senators announced Wednesday that their staffs have already begun drafting an NIL bill.
"The lack of meaningful leadership and a lack of clarity in this area resulting from Alston (Supreme Court decision) means that the U.S. Congress must act to set clear ground rules for student-athletes and institutions alike," the senators wrote in a letter to Southeastern Conference Commissioner Greg Sankey. "Like you, we have the common goals of protecting student-athletes, ensuring fair competition and compensation, and preserving the time-honored traditions of college sports."
College sports leaders, as well as outgoing NCAA president Mark Emmert, have repeatedly called for congress to regulate name, image and likeness compensation. Leaders in college sports say such federal regulation is needed as states have moved to create their own laws.