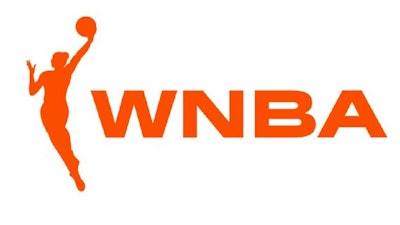 After being stuck in an airport overnight between games, WNBA union president Nneka Ogwumike is calling on the league to allow charter flights.
"A lot has changed in the commercial travel landscape since we negotiated our current CBA," Ogwumike said in a statement, referring to the collective bargaining agreement that took effect in 2020.
Ogwumike posted a video to social media early Monday morning after the Sparks defeated the Washington Mystics in a Sunday night game. "We are roaming the airport. It's the first time in my 11 seasons that I've ever had to sleep in the airport."
Ogwumike, who said in the video it was 1:44 a.m. as she was recording herself, said the team's flight was delayed multiple times before it was canceled at 1 a.m. The team was rebooked for 9 a.m. Ogwumike said there weren't enough hotel rooms for the entire team, so half of the team stayed the night in the airport.
The WNBPA released a statement on Twitter calling for the league "to permit teams to invest in charter flights between games, beginning with the entire 2022 WNBA Playoffs, and continuing with a common sense, full-season solution beginning in 2023."
Ogwumike also called on commercial carriers to hep in the effort.
"And in the spirit of collaboration," Ogwumike continued, "we call upon both private and commercial airline companies to recognize this bold opportunity to lead: American, Delta, JetBlue, Southwest, United, NetJets, Wheels Up, JetSuiteX, among others: We encourage you to meet us at the table and partner with WNBA players to help eliminate the toughest opponent they face each season: travel."