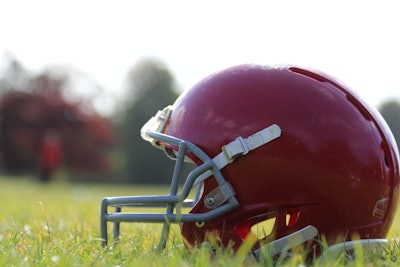 The Oklahoma Secondary Schools Activities Association this week officially adopted a new policy aimed at curbing unsportsmanlike behavior during sporting events.
OSSAA executive director David Jackson said in an email that the new policy is meant to cover incidents not addressed by current rules.
"In education-based activities, it is our priority to ensure the safety of all involved as well as to provide a wholesome environment for students to participate," Jackson said. "In an effort to keep egregious acts of unsporting conduct from escalating, the Board adopted a Policy to deal with such issues should they occur. It is our hope no school is ever put in the position to implement the penalty associated with the new policy."
According to McAlester News-Capital, the OSSAA Board Policy V states "Any time an egregious act of unsportsmanlike conduct occurs two or more times during the same season, at the same school, in the same activity, the team and/or individual will be suspended from participation in that activity for the remainder of the season.
"Egregious acts of unsportsmanlike conduct will be defined as instances not within the OSSAA adopted rules of the contest. In the event the second act of misconduct occurs when there are no contests left in the current season, the penalty will be applied to the next season in the same activity. The OSSAA will notify the school that the team and/or individual has been placed on warning after the first offense. Unsportsmanlike acts under this policy will include acts by coaches, players, or spectators."
"Egregious" acts include examples of fans entering the playing surface to engage in acts such as fighting, constantly verbally attacking officials, attacking other fans, coaches physically or verbally attacking officials, players fighting other players during postgame handshakes, or student sections verbally chanting inappropriate or demeaning chants at individuals, teams, or officials.
McAlester athletic director James Singleton said coaches and administrators have sensed this new policy coming for some time now after a rise in incidents at high school events.
"There's been some things that have gone on at events that's gone unchecked, and at the end of the day, these are school sponsored activities. These are not professional events where our athletes are being paid. These are high school sports," Singleton said. "At a high school event, we should be there supporting kids and cheering them on."
Singleton also noted that poor sportsmanship has exacerbated the current shortage of officials across the country.
"Officials don't officiate for their livelihood. They're doing it to help and be a part of athletics, and also have a positive impact on athletics," Singleton said. "And right now, because of how things have gone over the last few years, we've had a dramatic decrease in officials in the state of Oklahoma — to the point where the association has asked us to move football games because of the official shortage."