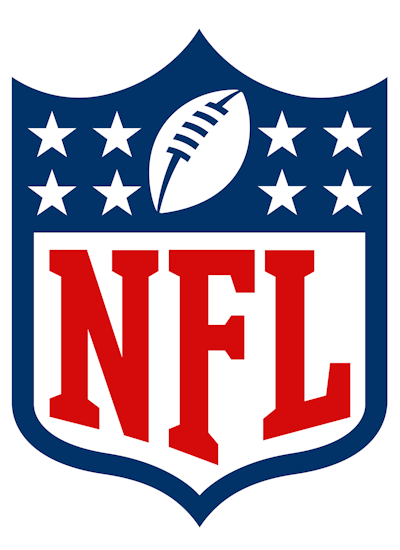 The NFL and the NFL Players Association reached a settlement Thursday, agreeing that Cleveland Browns quarterback Deshaun Watson will serve an 11-game suspension without pay after he was accused by more than two dozen women of sexual misconduct during massage sessions.
As reported by ESPN staff writer Jake Trotter, Watson will also pay a fine of $5 million and undergo mandatory evaluation by behavioral experts and follow their suggested treatment program.
Watson's fine and contributions from both the NFL and Browns of $1 million each will create a fund to support nonprofit organizations in the United States "that educate young people on healthy relationships, promote education and prevention of sexual misconduct and assault, support survivors, and related causes," the NFL said in announcing the settlement.
Watson's suspension takes effect Aug. 30, when NFL teams cut down to the roster limit of 53 players. He will be eligible for reinstatement Nov. 28 and will be available to play for the Browns again in Week 13, when Cleveland travels to Houston, Watson's previous team and the site of his misconduct. The Texans have even been accused of enabling Watson's meet-ups with masseuses.
Watson has been accused of sexual assault and other inappropriate conduct during massage therapy sessions in lawsuits filed by 25 women. The actions alleged in the lawsuits took place from March 2020 to March 2021, while Watson was a member of the Texans. One of the 25 lawsuits was dropped after a judge's ruling in April 2021 that the plaintiffs needed to amend their petitions to disclose their names. Two other women filed criminal complaints against Watson but did not sue him.
Related: Lawsuit Against Texans Alleges Team 'Enabled' Watson
Watson has to comply with evaluation and treatment recommendations of a third-party behavioral expert to be reinstated, sources told ESPN's Adam Schefter. If Watson doesn't comply with the treatment plan, his reinstatement could be delayed and he could receive further discipline, the sources said.
"I'm grateful that the disciplinary process has ended and extremely appreciative of the tremendous support I have received throughout my short time with the Browns organization," Watson said in a statement released by the Browns. "I apologize once again for any pain this situation has caused. I take accountability for the decisions I made. My focus going forward is on working to become the best version of myself on and off the field and supporting my teammates however possible while I'm away from the team. I'm excited about what the future holds for me in Cleveland."
Watson later met with the media Thursday, however, and maintained his innocence.
"I'll continue to stand on my innocence, just because you know settlements, and things like that happen doesn't mean that a person is guilty for anything," he said. "I feel like a person has an opportunity to stand on his innocence and prove that, and we proved that from a legal side, and just going to continue to push forward as an individual and as a person."
Watson also said he wants to someday tell his side of the story, Trotter reported.
"That's definitely the plan, that's definitely the goal," he said. "I feel like through the whole process I've been trying to tell my side of the story. But a lot of people just didn't pay a lot of attention to it."
Watson was asked what he was apologizing for in his statement Thursday and in past comments.
"For everyone that was affected by this situation. There were a lot of people that were triggered," he said.
He added that he has "apologized to all women, so anybody that was affected," when asked to clarify whether his past apologies were specifically to the women who made allegations against him.
Watson has settled or agreed to settle all but one of the remaining lawsuits, which remains pending. In July, the Texans reached settlements with 30 women who made claims or were prepared to make them against the NFL organization for what attorney Tony Buzbee called its alleged "enabling" of Watson's behavior.
Browns co-owner Dee Haslam, when asked about Watson's comments about his innocence, said Thursday: "We respect his opinion. I do think in counseling Deshaun will learn a lot more about himself."
"Counseling takes time. You do not just go to a counseling session, wake up and understand the impact it has. I think it is a layering effect, and it takes weeks, months and a long time to get to where you understand so much more about yourself," she said. "I think Deshaun has made progress from the time he came here to now. He is making progress, but it is not going to happen overnight. He is 26 years old, and he is just getting into counseling; it is going to take some time."
The Browns traded for Watson in March, sending three first-round draft picks to the Texans. Cleveland then gave Watson a new five-year contract that was the richest deal in NFL history for any player.
Co-owner Jimmy Haslam said Thursday the Browns would still make the trade despite Watson's 11-game suspension.
"We would. We felt like we made an informed decision. Understand why others might not have made the same decision that we did, but we do believe that Deshaun has strong positive qualities and we do think that he has done everything in his power to integrate himself with our team and done everything we have asked," he said. "We do believe that as he goes through the self-improvement and self-growth process that he has the opportunity to make a strong and positive contribution to our team and our organization."
Watson's contract with the Browns guarantees him a league-record $230 million, with a base salary that will jump to $46 million in 2023 and a $44.965 million signing bonus.